I rented and watched videos like "Doraemon" and "Ultraman".

In high school, I became interested in learning languages and studied English hard.

Among the options to study overseas in either the US, Singapore, or Japan, I chose Japan because I was not so familiar with its language and culture.

I came to Tokyo for the first time together with my friends in winter. I visited Shibuya, Harajuku, and Odaiba, and enjoyed everything from the fashion streets to the historic monuments.

My friends were interested in working at large companies. However, I was interested in a small business, Innovation Inc., and was employed through screening.
Come to experience both the good and difficult aspects to get to know Tokyo better.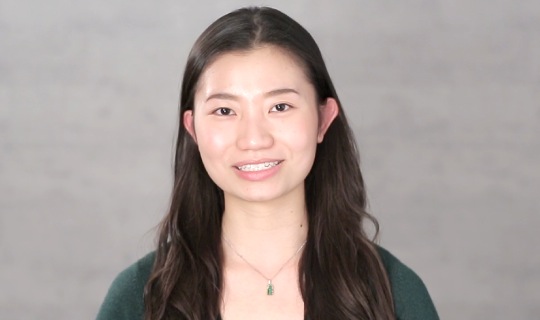 I think there are three challenges that foreigners think of when they think about working in Japan. One is the language barrier, the second is the expensive price of goods, and the third is the rigid corporate culture. I also had these images in my mind before coming to Japan. However, I was able to overcome all of these by continuous effort . It might be a good idea to just come to Japan first. Although I did not know anything about Japan, I came here because I was curious and I have absolutely no regrets. Right now I'm totally enjoying working in Tokyo. You too, come and work in Tokyo just once, experience both the good and the difficult aspects, and get to know Tokyo better.
My job is to support the CEO and build the company's long term management plan.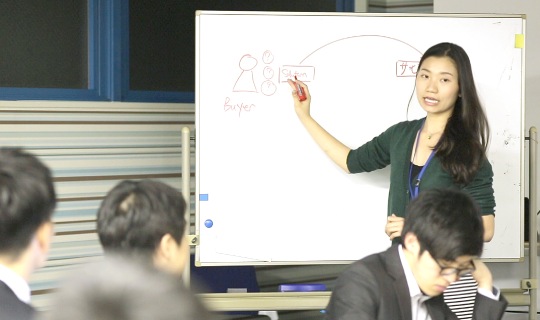 My mission is to create a system to increase profits for Innovation Inc. in the long term. The president gives me various tasks directly, which include marketing research for both Japan and overseas, new business development and M&A project support. Recently, I attended conferences held in Silicon Valley and Ohio, USA to learn the latest marketing trends.
One of the most memorable jobs I have ever experienced is the establishment of a study group called ""Innovation Forest"" to cultivate entrepreneurship within the company. In this group, anyone can freely participate and discuss new business ideas. As the facilitator, I had the opportunity to give presentations about the marketing methods that I learned in the US. I was very nervous about giving presentations in Japanese in front of senior members so the night before the presentation, I practiced a lot in front of a mirror at home. When the presentation was successful and my colleagues told me I did a good job, I was really happy.
I learned the "spirit of hospitality" and feel that Japanese culture is wonderful.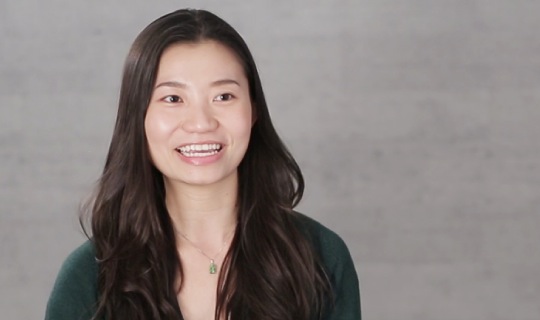 Many workplaces in Vietnam are based on individualism and merit. We work without much consideration to other people. In Japan on the other hand, Japanese people think not only about oneself but also about others at work. From working here now, I start to embrace the wonderful Japanese culture of caring for each other's feelings. I have learned through work that the spirit of hospitality is to touch people's hearts by providing superior services beyond expectation. All of my colleagues are keeping this in mind and I truly think it is wonderful. Being a foreigner in a Japanese company is a strength for me I think. At first I was worried about how Japanese people would think about my Japanese language or judge my behaviors. However, I overcame this by asking many questions about the things I did not understand and being outspoken about my feelings. As I am a foreigner, people tend to be more forgiving and they would kindly explain things to me. I think that active communication is extremely important in a different cultural environment.
My strong curiosity urged me to choose Japan without knowing the language or culture!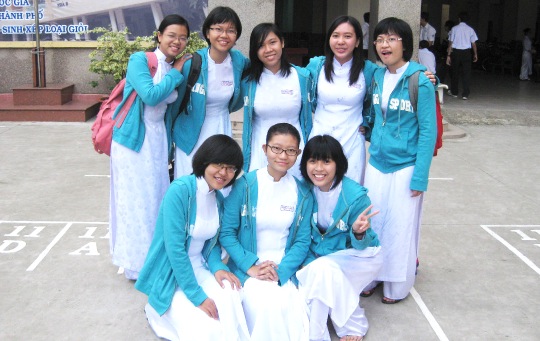 I am inquisitive by nature and always try to experience something new. After high school, I originally planned to study abroad in either the US, Singapore, or Australia. The option to come to Japan was added last. But then, Japan appeared as the most attractive option since it would be a chance for me to challenge myself in a place that I knew little about its language and culture. After coming to Japan, I studied Japanese hard at university and improved my Japanese ability by working part-time as a waitress in a ramen shop and hanging out with Japanese friends. I visited Tokyo for the first time with my friends on winter vacation of my freshman year and was so impressed by how large and youthful the city was. I still remember the huge number of people at Shibuya crossing, the fashion street in Harajuku, and many contemporary buildings in Odaiba. This trip made me think about working in Tokyo. When I started job hunting at the age of 22, at first I aimed to get a job at a large company. However, my strong curiosity urged me to visit many companies to get to know them. One of my friends introduced me to a startup company, Innovation Inc., which I became very interested in. In the end I chose this company because of two reasons: First, I would be able to make use of the marketing knowledge I learned in university, and second, I was deeply impressed by their friendly corporate culture and believed this is the place where I can continuously challenge myself at new things.
I enjoy my private time to the fullest by pursuing my hobbies and spending time with my friends.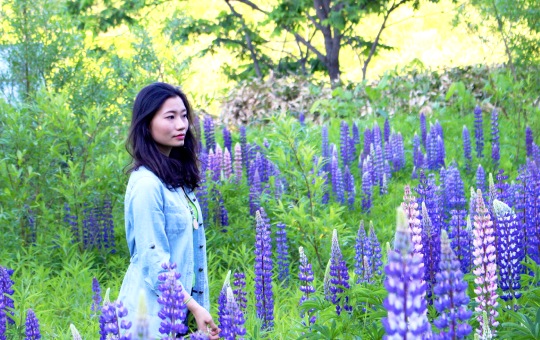 There are many things that I like doing in Tokyo. On weekends, I visit different ramen shops together with my friends from university. There are so many kinds of ramen. I like tonkotsu ramen and there are so many specialty restaurants just for this flavor, and I enjoy comparing these different tastes. I also like taking photos so I often go outside the city to take photos of the scenic seaside or mountains. The autumn leaves are very beautiful and I have taken many photos of them. After work, I often hang out with my foreign friends in cafes around Shibuya. Tokyo is such an international city where you can meet people from so many different backgrounds. Since I came to Tokyo, I have made new friends from more than 30 countries in Asia, Africa, and Europe.
When I started living in Tokyo, I struggled a bit with the high cost of living. Especially for fruits and vegetables, they are much more expensive than Vietnam. However, from that I could learn how to manage and use money economically and now I'm very comfortable living in Tokyo.
I would like to share a story that moved me while living in Tokyo. One time I took a cab, and the driver made a mistake. It took 15 minutes to get to my destination when it usually takes only five minutes. Although it was not a big issue for me, the driver apologized again and again and did not accept payment when we arrived at my destination. The driver was so honest. This would rarely happen in other countries.
Interviews with Corporations
President & CEO Naoto Tomita
I want more people with "entrepreneurial spirit" to come to Tokyo!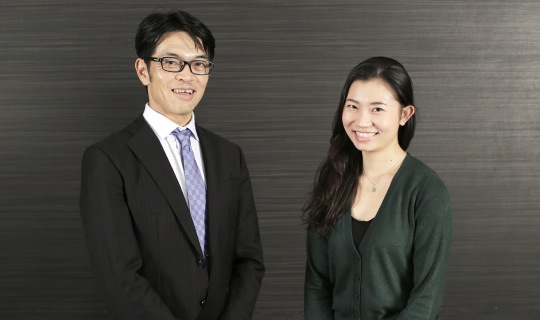 The corporate culture can be changed by welcoming workers from abroad. Venture companies like ourselves in particular need to change our culture and broaden our mindset. Japan is one of the most attractive countries in the world and we have the power to create services with great value for overseas market. Recently, venture companies in particular are very energetic. I would like everyone to see the positive aspects of Japan. Especially Tokyo because this is where outstanding individuals with high potential and entrepreneurial spirit gather from all around Japan. Foreign workers with high motivation and determination will have a great opportunity to grow further.