I became interested in Japanese anime like as Dragon Ball in elementary school.

I selected Japanese as my second language when I was in my first year of junior high school. I memorized hiragana in just one night.

I came to Tokyo as a student. At first, I studied at a language school and a technical school. Later, I started going to a university in Kansai.

I started working as a translation coordinator in Osaka.

In order to get a bigger job, I started working at SunFlare Co., Ltd. in Tokyo.
Getting rewarded for my effort increases my motivation!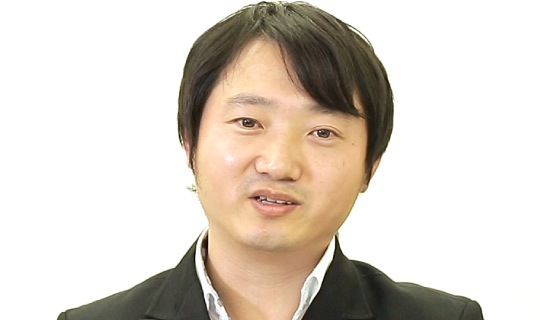 Tokyo is a well-recognized international city. I'm from Shenyang in China, and people in my hometown are jealous of me working in Tokyo. Tokyo is vey convenient and offers various services, and there are many foreigners on holiday or who work here. I can experience Japanese culture through both work and daily life. Working in Tokyo, there are many opportunities. And I get rewarded for what I do, and this increases my motivation to work harder. Please come to Tokyo!
I handle translation projects in a multinational environment.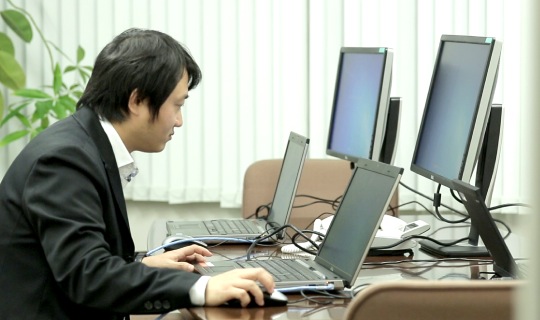 I am working as a translation project manager. Once I receive the job from our clients, I organize the overall schedule and arrange translators, manage the project to complete it before the deadline. We translate a variety of material like websites, product manuals, and software specifications. We handle more than 10 languages. In my team, there are Japanese, Brazilians, Americans, and Vietnamese. I enjoy learning about their countries by working and interacting with them. I proofread the completed translations as the final quality check and deliver the translation to our clients. Demand for translation is increasing so much now and I'm busy everyday.
I am attracted by the large size and growth in work.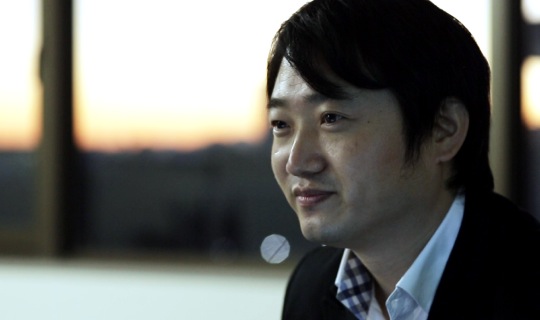 Working in Tokyo is attractive as you can get involved with large scale jobs. I have been involved in a translation project that exceeded 100 million yen at my current company. In collaboration with many people, we took six months to complete the project. Although there were many difficulties along the way, I felt great when we completed and delivered the work to the client. Another attractive point is the wide range of work. I am involved with multiple kinds of translations. There is a linguistic database called corpus and this database can translate not only from one language to another, for example, from just Japanese to Chinese or English, but rather to multiple languages, including Southeast Asian and European languages at once. In addition to paper-based translations, I have been in charge of various kinds of translations like websites, product manuals, and games. For large jobs, I have to divide tasks and work as a team to manage them effectively.
I memorized hiragana in just one night.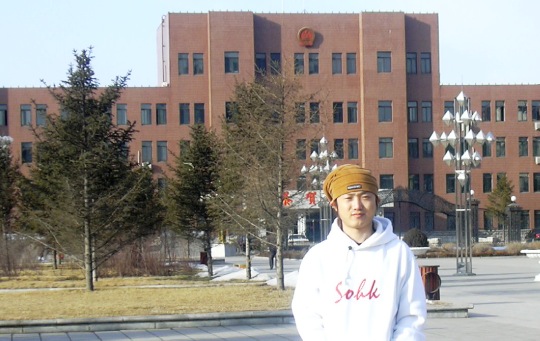 When I was in elementary school, I liked Japanese anime like Dragon Ball and watched them often. I became interested in Japanese culture and language, and selected Japanese language as my second language at junior high school. As I was already interested in the Japanese language, I didn't find study at school difficult. I memorized hiragana in just one night. Many of my friends at school selected Japanese. I then entered a university, but I dropped out as I didn't like the major I chose, political science. As I was interested in Japan and studying Japanese, I decided to go to Japan at this time. I first enrolled in a language school and then in a technical school after improving my Japanese. Later, I entered a university in Kansai and studied economics from scratch. It was the summer of 2008 when I came to Tokyo for the first time. Roads in Tokyo were very wide and there were so many people. Although China has a large population, Tokyo seemed more crowded than my hometown, Shenyang.
After graduating university, I started working at a translation firm in Osaka. After working as a translation coordinator there for four years, I wanted to try larger scale jobs and changed to my current company, SunFlare in Tokyo. I chose SunFlare as I was able to take advantage of my experiences in the past and also the company is the largest in the translation industry.
I can enjoy various hobbies in Tokyo.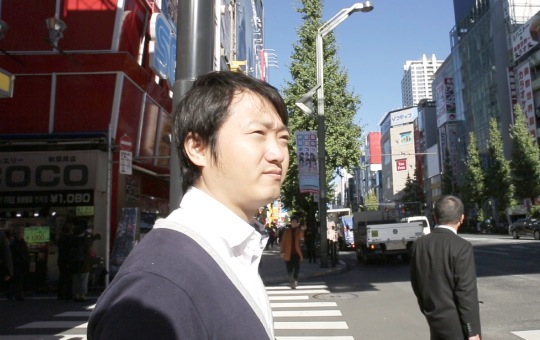 I have many hobbies and can enjoy all of them in Tokyo. Since I came to Japan, I became fond of professional baseball and support my favorite team. There are two major ballparks in Tokyo and many people come watch games. I also like building my own computers and go to Akihabara to check parts imported from overseas. You can get almost any computer-related part in Akihabara. There are also shopping malls and movie theaters close by. Tokyo is an easy city to live in for families. To learn Japanese, even now I read Japanese books and manga, and watch dramas. In my case, manga helped me the most to learn Japanese. At the moment, I like the manga called One Piece the most.
You can enjoy food from many countries in Tokyo. The other day, to celebrate the successful completion of a Myanmarese translation project, my colleagues and I enjoyed a party at a Myanmar restaurant. You can find restaurants from any country if you look for them.
Tokyo is also full of greenery. Sometimes I take a boxed lunch and relax in nature.
Interviews with Corporations
Information & Communication Technology Manager Mikio Tanabe
Strong team work can be achieved through mutual cooperation and learning positive aspects from others.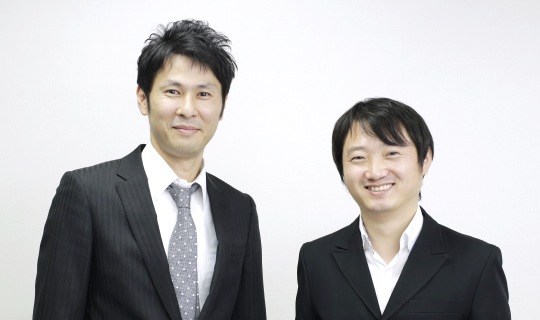 Communication and the atmosphere improved by increasing foreign personnel. Japanese personnel are also energized by watching foreign personnel working hard, and cooperation improved, which resulted in greater team work. We have a culture of support in which Japanese personnel learn other languages from foreign personnel and teach Japanese business to foreign personnel.
Japanese companies are promoting globalization, but Japanese business culture and manners should also be respected. It is important to clarify one's tasks and work hard to complete them. However, if one's colleagues needs help and doing something like overtime help them, this creates a sense of collaboration and one can perform one's tasks smoothly later. Our company focuses on teamwork and those who respect teamwork will be enriched for their work. Please accept the corporate culture at first and try to learn obediently. Japanese staff will respect these foreigners and definitely help you when you are in trouble.