This was the time when I wanted to become an artist, only to be discouraged by my family, resulting in the loss of vision and hope for the future.

I was advised to study abroad by my brother who is running a company, and I decided to go to Japan.

I was hired by a company in Saga Prefecture and worked as a furniture designer. I met a lot of warm-hearted people.

I decided to pursue a new career, taught myself marketing, and joined an advertising agency in Tokyo.

I was contracted out, to work in Hong Kong for a different company. I worked with people of various nationalities.

I wanted to go back to Tokyo, so I carefully looked around and decided to stay with my current job. For me, the most important consideration for selecting a company was the people I would be working with.
Tokyo has a lot of attractions that you can discover if you come here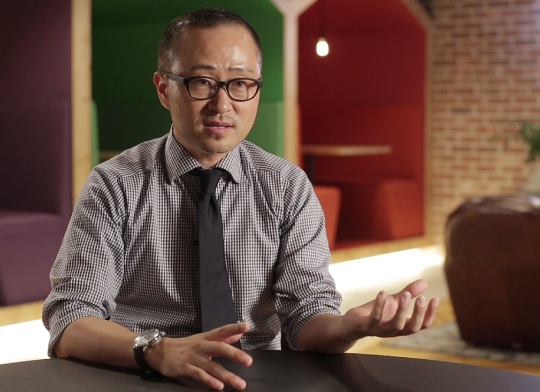 It seems to me that Tokyo has more "invisible things" than what can be seen or that is available as information. These include many wonderful things. So, I hope you just give it a try. I think Tokyo is a very attractive place. There may even be something like "Tokyo dream." It is important to follow your own heart, and not depend too much on information. Time spent overseas will never be a waste. It will benefit you later for sure. For myself, I have acquired a treasure in Tokyo and other places in Japan: the heartwarming relationships that I have with so many people.
My job is to have our brand more widely recognized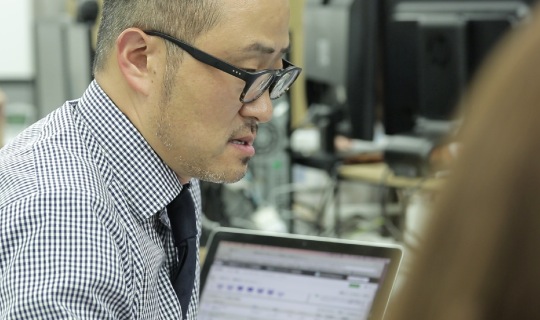 My current field of employment is marketing. Mainly, my mission is to broaden the name recognition of our two brands, "Imoto's WiFi," a rental wifi service for Japanese overseas travelers, and "Imoto's Mobile," a social wefare-type MVNO service. If the value of the brands increase in strength, the company can get closer to its business objectives by the synergy effect with sales activities. The marketing activity plan is first established at the beginning of the fiscal year, and management of actions is done by breaking it down into quarters. It is important to maintain a good balance between online and offline marketing. We think about various things, including campaign proposals, major markeing tactics, and product launches, through trial and error. Doing things that only we can do creates originality and value. I'm enjoying the work that I'm doing with 14 coworkers.
Working in Tokyo gives people the opportunity to be involved in various jobs and to accumulate experience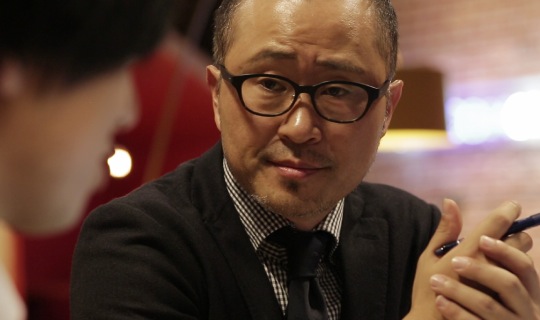 I think the attraction is in the chance to be involved in various projects. After joining this Tokyo company, I've been involved in large projects such as advertising through SNS and Youtube adverts. Though it made me very busy simultaneously preparing feedback channels and launching smartphone-dedicated pages, I feel that the new experiences have greatly enhanced my career. Shibuya, the area I work in, seems to have a lot of companies and business people running in top gear. Our company, too, offers a flexible environment that encourages challenges, and a clear-cut atmosphere that allows even young people's proposals to be implemented, if they are good. If I had built my career in Korea instead of Tokyo, I would have stayed on the big corporation track to find a job. Going abroad enabled me to experience many chances, both good and bad. I'm looking forward to accomplishing more great things with my terrific partners.
Following my brother's advice, I decided to give it a shot overseas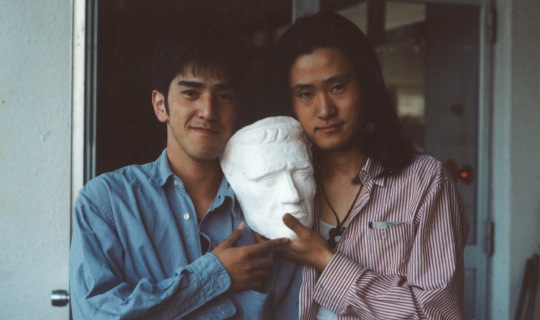 At first, I wanted to become an artist who paints pictures. However, my family was strongly against the idea, and I lost hope that I would be able to pursue my dream. I enrolled in a university, but I decided to take a leave right away, escaped from home, and lived by myself on an island in the south of Korea. About a half year later, my brother, who was then running a trading company, gave me his blessing. He said, "If you are really determined to find a job and live a life overseas on your own, I will pay for the first plane ticket." I decided to find a place to study painting and live on my own. At that time, places to study painting included the USA, France, and Japan, among which America and France could be hard to make a living due to language and cost-of-living barriers, so I chose Japan in the end. With my Japanese ability covering just the five basic vowels and "Konnichiwa" (hello), and never having flown before, I landed in Fukuoka. I studied Japanese there, went to a national university in Saga Prefecture to study design, and then worked in the design field for a furniture manufacturing company. I liked working in design, but I started wanting to do a wider range of work. So I started studying marketing while working, and took a job working for an advertising agency in Tokyo. I also worked in Hong Kong for a while, but returned to Tokyo and joined the company I'm working for now.
Tokyo is a place where just taking a stroll is exciting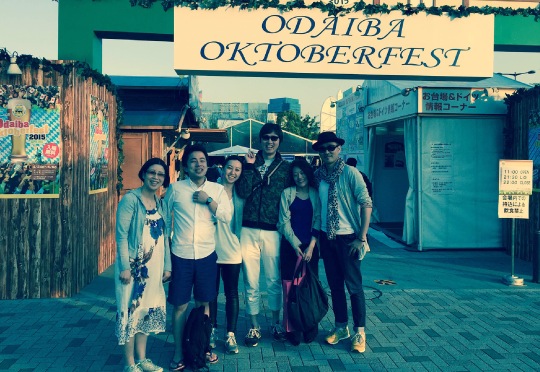 Tokyo is home to a great concentration of information and a great deal of liveliness. Just taking a stroll in town can be exciting. That said, it took me a while to get used to commuting in Tokyo. That is, before coming to Tokyo, I was in a laid-back town in Kyushu, driving leisurely to work every day. In Tokyo, you need to take crowded trains and transfer to different lines. Once accustomed, though, it's all fine. When you start your life here, you need to do various registrations at the ward office, such as resident registration. The long list of paperwork at first seems troublesome to foreigners like myself, but eventually I figured that's how public order and convenience are maintained in a city inhabited by so many people.
I believe dining in Tokyo is the best in the world. You can try various foods from all around the world and the quality is high. With so many to choose from, you never have trouble picking restaurants to, for example, take your friends to when they're visiting from overseas. Comparing various countries I've been to for business, I think Tokyo is better than New York or Paris when it comes to finding delicious food wherever you go. Also, though it may depend on your personality, there is a lot to do in your free time. You can enjoy various sports and recreation activities in Tokyo. Personally, I go to the gym to lift weights and swim. Tokyo has a lot of vending machines and convenience stores in urban areas, and I've never seen one that has been broken into. You can see women walking by themselves late at night. I think it's a very safe city.
Interviews with Corporations
CEO, Seiji Nishimura
I think there is something to gain from just coming here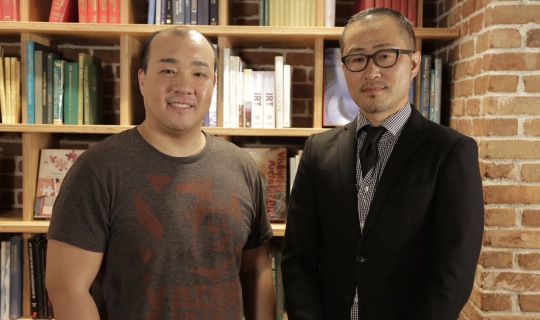 I think there are new discoveries and things to learn in living abroad and trying a different environment. For myself, there was a lot to learn, like a new sense of values, when I went to the USA six years ago to do business in a completely different business environment. I have traveled around the world and worked in various countries. With that in mind, thanks to the dynamism of Tokyo and its wonderful points, building a career in Tokyo will surely make you stronger in the future when you go back to your country or try a different one. I'm sure it is something you can get a lot out of. The important thing is to just come and try it. I imagine there are some people who find it difficult to decide, but I think there is something to gain from just taking the action anyway, if you feel like it, and just coming here.