My love for Japan began with the anime and drama series that were featuring on Japanese TV at the time of the Japanese culture boom.

I visited Tokyo for the first time while on vacation with my family. I was so excited shopping around Yurakucho and Harajuku, and visiting the shops of idol groups.

I went to a university in Hong Kong to major in design, where I studied multimedia design.

I visited Tokyo again for my graduation trip to study Japanese graphics. This was when I met Henry, president of GTDI.

After working for a production company in Hong Kong for three years, I came to Japan on the working holiday program. I started my career in Tokyo working part-time at GTDI.
Tokyo allows you to live "in your own way"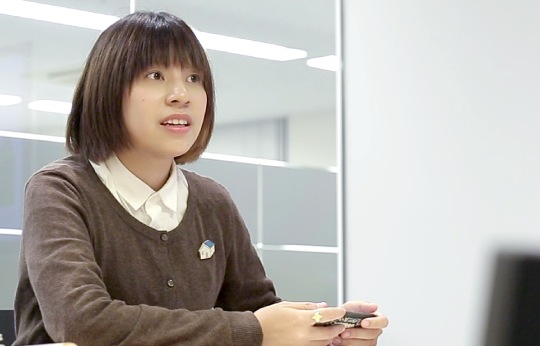 As long as you have a humble attitude, accept differences, and try to absorb everything, I don't think there will be a problem in work or life. Tokyo offers many opportunities and possibilities to meet people, and I'm enjoying every day, feeling that "I really have my life my own way." Leaping into a new world would be scary for anyone, but I think it's better to take the risk than to be too worried to come to Tokyo, and regret it later.
My job is to create designs that make people want to pick up the products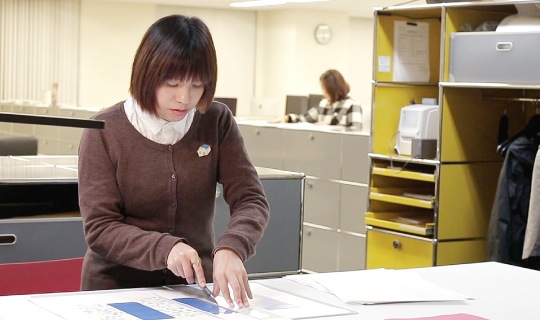 My job is to come up with design ideas and make them happen. I design packaging for beverages, cosmetics, and so on. If it's a cosmetic product, for example, I try to imagine what sort of container shape and design would best express the message of the brand. I'm always focused on creating designs that would make people want to pick up the products. Software that I use often includes Photoshop and Illustrator. When I'm at supermarkets, I sometimes see customers grab the items I've been involved with. That's the kind of super happy moment when I shout out "Thank you!" in my mind. When I walk down the streets, I try to keep my senses open to new things so that I can enrich my sensitivity and come up with good ideas.
I get inspiration from being in Tokyo, and express it through my work as a designer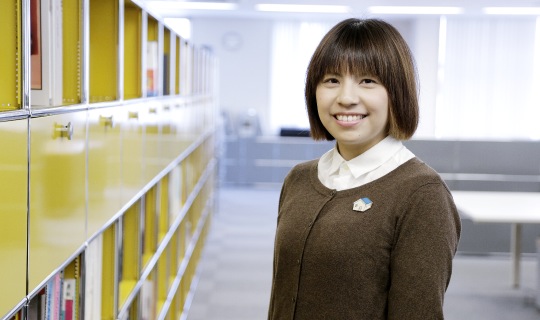 In Tokyo, there are many people building professional careers in design and really shining in the field, while also gaining respect from society at large. Also, Tokyo is full of sights that stimulate the senses of designers like us. For example, just looking at fashionable cafes and pamphlets gives me ideas, and as an outsider, the architecture of buildings and temples really inspires me. I've always wanted to do work in which my creativity can be utilized. To that end, I've worked hard by continuing to study design after coming to Tokyo in order to enhance my sensitivity, and by proposing my ideas eagerly. There is no greater reward in this work than when my ideas are adopted by clients and then make them happy. You can get inspiration from the city you live in, and you can use it to enrich the world. That's what attracts me about working in Tokyo.
My career in Tokyo started from zero, actually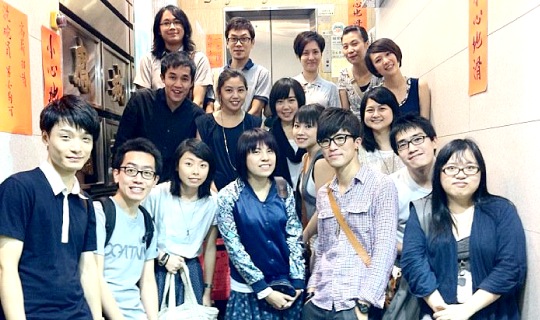 Since I was small, I always adored the culture of Japan that I became familiar with through TV. That led me to study Japanese, and I had my first chance to visit Tokyo with my family when I was 17. I still remember how overwhelmed I was to be able to visit the famous sites in Tokyo I'd seen in dramas and movies, as well as the shops of idol groups I was following. After that, I started studying design. When I graduated from university, I longed to work in Tokyo but the chances were scarce, so I started my career at a production company in Hong Kong. It was such a busy job and I kept working until 3 or 4 in the morning. My job responsibilities were often all on me, and it felt quite lonely when coworkers whom I wanted to ask for advice were all too busy as well. When I contemplated my career path, I felt like my creative skills were hardly being nurtured since there was a lot of routine work. Not only that, my long-kept dream to experience working outside of Hong Kong before I was 30 made me decide to quit my job. At that time, I put my design career on hold to make a fresh start, and came to Tokyo on working holiday, leaving everything behind. There, I got the chance to work part-time for GTDI, which just happened to be recruiting a designer. That was a start from zero. Later, I studied hard and it became a full-time job.
I can live an independent life and also enjoy every weekend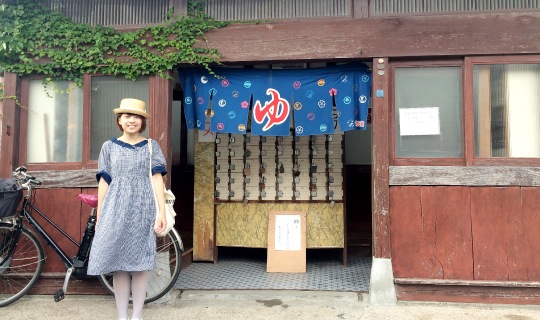 The most significant thing to me is that I'm able to live an independent life away from my family. In Hong Kong, most people live with their family because the rent is very expensive in the urban area. I did, too. I first lived in a share house in Tokyo, but later looked for what was available for rent, signed a contract, and now I'm living on my own cooking for myself. This lifestyle would not have been possible in Hong Kong. It is surprising that I'm living the Tokyo life that I used to see in Japanese dramas and movies, and I'm really happy it worked out for me. In Tokyo, there are many choices if you have some time on your hands. On weekends, I often try out shops and cafes with friends and visit flea markets. I especially enjoy hanging out in Marunouchi, a very sophisticated area with lots of fashionable shops, that keeps me coming back for its package designs as well. Thanks to convenient access to the ocean and mountains, you can also rent a car to go camping or take a day trip to historic towns. My new favorite thing, which I had never experienced before coming to Tokyo is the "sento" (public bath house). Soaking in the bath tub is a cultural element that Hong Kong does not have. At first I was nervous, but the bath houses are spacious and relaxing, and you can also enjoy communicating with the locals. Now I habitually go to a sento for refreshment when I'm tired from work.
Interviews with Corporations
President Henry Ho
Tokyo allows you to live "in your own way"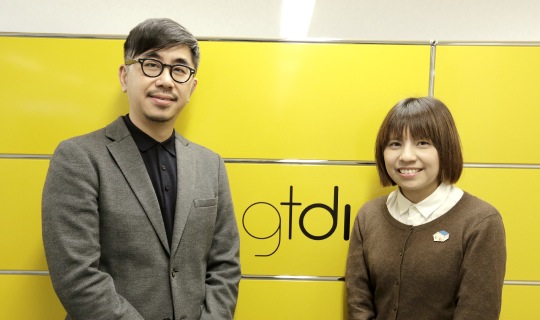 I think it's best to actively promote your own abilities in Tokyo. I believe it's your ideas and skills that the companies here want from you. When I joined this company, I was proposing my ideas in my own way to clients, based on my background in Hong Kong. That was what my clients appreciated, telling me things like, "This is an idea I've never seen in Japan--very novel and interesting!" Our company has multinational staff members. When we discuss a package design between Taiwanese, French, and Japanese members, for example, a great diversity of opinions can be heard. This kind of diversity works as a source of strength for a company, making it original. I hope you can also take pride in what you have experienced in your homeland, and utilize it to express yourself in Tokyo.