Watching anime like Doraemon made me interested in Japan.

Having a brother living in Tokyo made me want to live there too.
I started studying Japanese and it got much better after traveling to Japan.

I moved to Tokyo to study Japanese.
I started to study IT in technical college.

I entered WITTS Technology Inc.

I was sent to our client as a systems engineer.
I'm involved in a long-term project, and various activities like development and maintenance.
I was able to overcome my fear by taking action. Everyone should come to Tokyo!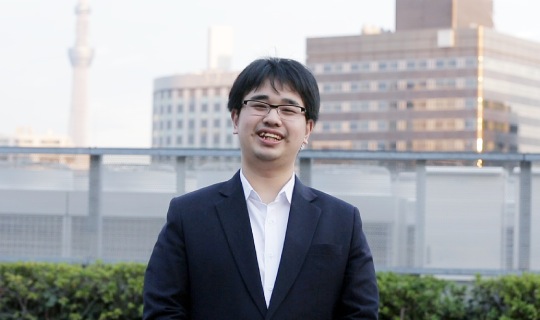 People should really give Tokyo a try! At first, it was scary to go to such a strange place. But just give it a try. It opened up my world view quite a lot. Through my experience here, I want my family and friends to understand why I'm so attracted to Japan and the importance of accepting a challenge. I want to be an engineer who can connect Japan and Indonesia and give back to my family and friends in the future.
Keep smiling, and tackle even minor tasks with professionalism.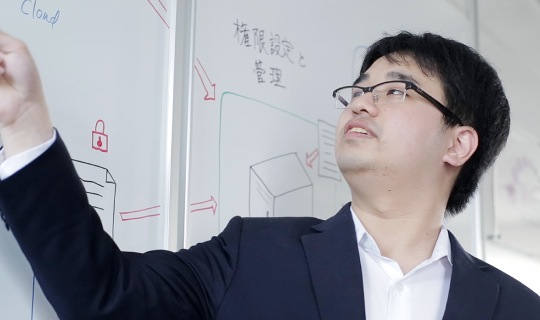 I'm engaged in upstream and downstream development as a systems engineer. I've been sent to a client, and fulfill their requests like programming, systems development, testing, and modification. Because the system is complicated, I need to take part in some big projects such as system development. It motivates me. Though it's hard to develop financial systems from scratch, I can really feel my progress through the mutual cooperation and encouragment that I enjoy with the other project members. I think it is important to keep smiling and take a serious approach even with minor tasks, because by doing this, I actually realize that my co-workers and clients entrust me with more challenging work. I feel at home in my workplace, where I can learn from experienced senior workers and spend time with co-workers after work and on weekends, and I think that's the best part of my job.
With a solid effort, your development can be limitless.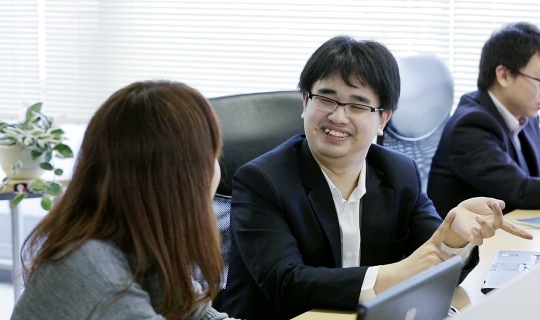 One of the attractive things about working in Tokyo is that it enables you to develop without limit, if you make an effort. You will meet people at many levels of experience in your workplace and in private, and you will realize where your skills and ideas may be lacking. Most people I've met in Tokyo are kind, and they point out where I am lacking. For example, I couldn't speak Japanese fluently when I came to Japan, but thanks to them, my Japanese has improved enough to use it for work. I have also learned the importance of respecting my boss through my office relationships. In Indonesia, I didn't have a chance to learn much about how to function within a hierarchy. Learning how to sympathize with others helped me to develop. I'm looking forward to maturing further by meeting new people and experiencing new things.
Following in my brother's footsteps, my sights were set on Tokyo.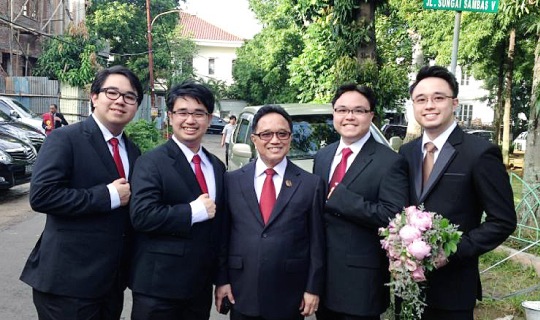 I became interested in Japan because I've been watching anime like Doraemon since I was in kindergarden. My brother, who is 5 years older than me, was a big influence, and I started to think about living in Tokyo. My brother moved to Tokyo and went to a technical college there when I was a freshman in high school. He entered an anime production company after graduation. Because I've loved Doraemon since childhood, I became eager to get involved with anime in Japan as my brother did. I visited Akihabara, Yokohama, and Nakano to see anime when I was 15. I also started studying Japanese by myself, and I decided to study in Japan when I was 18. I went to a Japanese language school for the first 3 months, and learned basic grammar and conversation. My Japanese teachers were really kind, and they took care to teach me even minor things like honorific expression. It was tough to memorize kanji because it was unfamiliar to me. While studying Japanese, I was going to a technical college for IT to develop my job skills. My teacher helped to get me a job at WITTS Technology Inc. It doesn't feel like I'm in Japan because the working environment is so global. I can practice my skills, and I feel happy to help my client as an engineer.
There are lots of exciting things to do in Tokyo, and I try to enjoy each of them.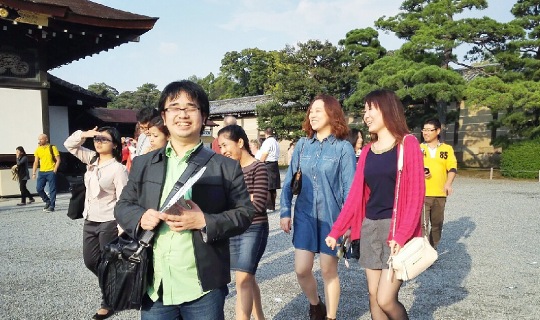 It is fun and safe to live in Tokyo. I couldn't believe that you can sleep on the trains! I was surprised at how crowded the trains are, but I was also impressed with their usefulness. I can go anywhere anytime because the transit system is well-developed, and I started going out quite often. I go to Akihabara and ramen shops with my friends and co-workers on weekends and after work. I have many opportunities to meet people who have similar interests here, so I enjoy talking about anime. I can't drink alcohol, but it doesn't matter. You'll never stop talking, just because you're in Tokyo. I like going to amusement parks and aquariums, and Sunshine Aquarium in Ikebukuro is my favorite. I was really sad when my favorite aquarium in Jakarta was closed, so it was the first thing I wanted to do when I came to Tokyo. I like watching Japanese TV shows, and I often watch comedy programs and quiz shows. I'm also interested in traditional arts in Japan, such as kabuki. I really want to go see it while I'm in Tokyo. The most surprising event here was seeing snow for the first time. I was fascinated and amazed that I could feel nature in such a big city.
Interviews with Corporations
CEO, Torao Zen
Come to Tokyo and challenge yourself if you are motivated to succeed!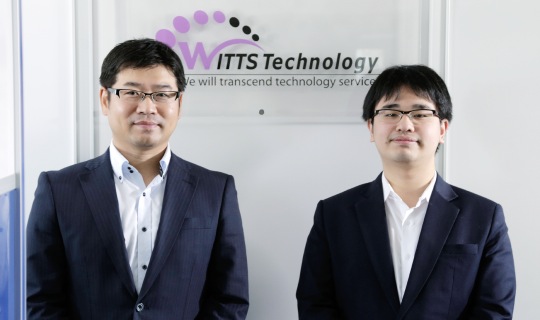 Half of our employees are foreigners, and their attitude toward work and success stimulate the whole company. They motivate each employee, and the atmosphere becomes positive. The variety of nationalities makes Japanese employees interested in working overseas. Because globalization in Japan is accelerating and because of the urgent need for international workers, Japanese companies need to treat employees carefully, and spend a lot of time and money fostering the inner development of their workers. I came to Japan as an engineer, and succeeded in establishing my own company, thanks to many people and the experiences that I've had with them. I recommend you to come to Tokyo if you are motivated, because the environment here is good for starting a business. Of course, you will need excellent professional and communication skills to work here. It's not easy, but it's rewarding. I hope you'll try to be a bridge of understanding, and connect Japan to the world by acquiring the culture and learning about technology in Japan.