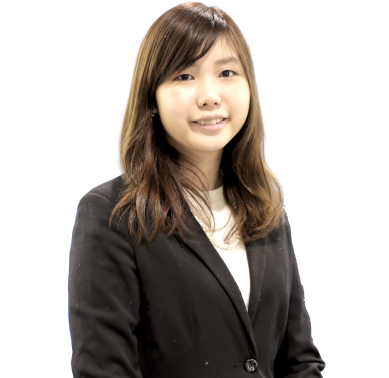 Visited Tokyo with my family for the first time. We went to Shinjuku and Tokyo Disneyland.
I don't remember much but I have had a connection to Tokyo since I was a child.

Since my mother likes Japan, we always have Japanese anime and music played at home, which leads to my interest in Japan.

My interest in Japan and a global environment continued growing up. As I wanted to know more about Japanese culture, I started studying Japanese.

Enrolled in the Chinese University of Hong Kong and majored in Japanese Studies.
I tried to expose myself in a Japanese environment and tried my best in improving my language skills.

Enrolled at Sophia University as an exchange student. Had the opportunity to connect with other exchange students from various backgrounds.
Had a fruitful campus life in Tokyo and wanted to work in Tokyo.

Started working in the Corporate Sales Department of S-FIT Co., Ltd. Currently learning sales operations and related skills from senior staff members.
Every day is a learning opportunity for me because I get to observe all the operations first-handedly.
Being yourself in Tokyo
Living in Tokyo provides an invaluable opportunity to enjoy both the best of both worlds - the city life and the relaxing atmosphere. I have been familiar with Japan since my childhood and wanted to live in Japan. Now I have completed my goal working here. For those who want to give working in Japan a try, please stay true to yourself. Tokyo offers you an environment in to challenge yourself in expressing your strength and personality. Don't be afraid to make mistakes and take on the challenges ahead.
Tokyo is a great platform to grow and learn.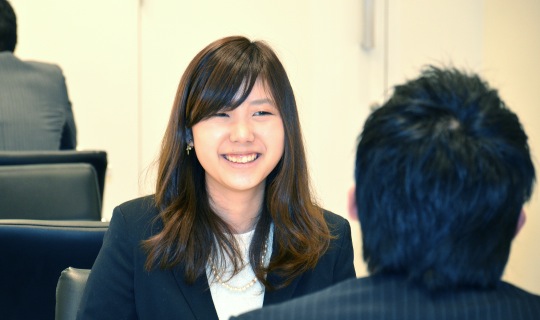 As a corporate sales representative, I am introducing properties to clients in and around to companies and their staff. Being a fresh graduate, I am spending most of my time learning about the operations and attaining skills required through on-the-job training. I have been observing the daily operations of senior staff members and tried picturing what kind of salesperson I would like to be. One of the things I have learnt is how to assist clients with great passion. On the other hand, I am still improving my Japanese language skills. I find it difficult to react instantly in Japanese and am working on it through trial and error. Before appointments with clients, I email and call them in advance for the details so that the meeting could proceed smoothly. It is the most rewarding when a customer appreciates my effort. Taking advantage of the strengths of a Hong Konger - speed and flexibility, I would like to continue providing ideas to satisfy clients.
Receiving support from a lot of people in Tokyo, someday I would like to repay them.
Being in the real estate industry, I visit various premises and show them to customers. It provides precious opportunities of meeting and working with new people. There are a lot of people with different cultural background and global experiences in Tokyo and my job allows me to connect with them. There are times that I struggle with the requests from clients. However, I try proposing different ideas so that the customer could find the premise they want. No matter how difficult the situation is, I try to remain positive and do my best. My goal is to continue to grow as a sales representative who understands customers and have customers say, "Thank you for introducing a good property." I have met many kind and supportive co-workers in Tokyo and learned a lot from them. I would like to continue doing my best so that I can return the favor to Tokyo.
Interested in the global and, I decided to start my career in Tokyo.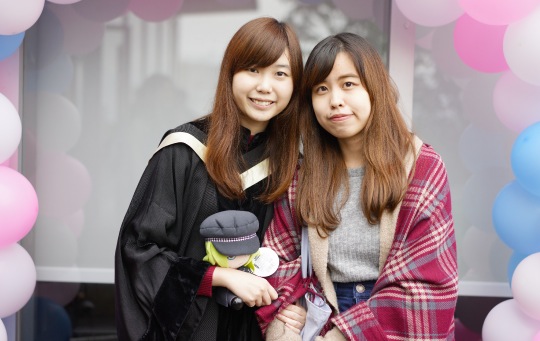 Before deciding on working in Tokyo, I was also thinking about working in Hong Kong. In my job hunting, I tend to choose those with the most challenges. With my current job, I felt like I could step out of my comfort zone and take on challenges that were not available in Hong Kong. I have always had the image of Tokyo being an international city, which means working here is an opportunity to step into the international scene. In Tokyo, I always question myself about what I can contribute and what is the best I could do. In addition, my year in Japan as an exchange student is a reason for me choosing to work here. Studying at Sophia University, I met a lot of people with various cultural backgrounds and great aspirations. Although it was a short period of time, it made great impact upon my life. I wanted to meet my friends in Tokyo again and take on the same challenges with them. I have not regretted my decision. After work, I participate in international events to make connections in addition to the chances at work for meeting different clients, ranging from Westerners to Asians. I would like to keep challenging myself in Tokyo, push my limits and someday start my own business.
Tokyo, the city full of dreams and energy.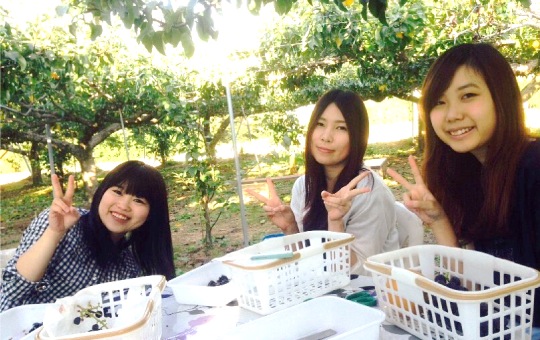 In my time off, I like drinking and hanging out with my friends. It is very important for me to spend time with my friends I have met here. There are many relaxing nice cafes and restaurants around Shibuya to enjoy food unique to Tokyo. It is also great to have seasonal menus in Japan. It is refreshing to spend my holidays with wonderful friends at nice places. Since there are many relaxing places in Tokyo, such as the beach and the parks, I enjoy the outdoors on my days off. It can be quite overwhelming in the city, which is why I enjoy activities like goint to concerts and museums for relaxation and de-stress. It is always exciting to go to the shows of my favorite musicians. It was a dream living in Tokyo. Now that I am living and challenging myself here, it is very exciting. Sometimes I take photos of the scenaries in Japan and share them on social media platforms with my friends in Hong Kong and from university. It is great to show how amazing Tokyo can be and share about my job overseas.