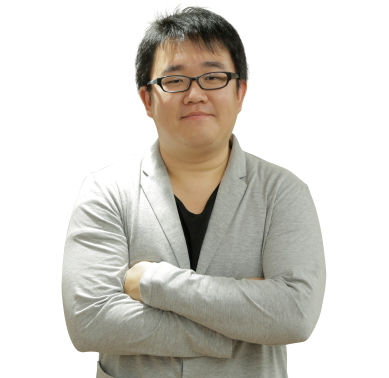 I became interested in Japan after becoming an Othello champion, and started to think about studying in Japan, home to a unique culture and many skilled Othello players.

I studied in a Japanese language school in Japan where I learned the basics of the language. I also acquired skills for daily conversation while working at my part-time job.

I went on to study at a vocational school. I studied frantically while paying my living expenses and tuition with money earned by delivering newspapers.

I was hired as a development engineer, despite my lack of experience, and started studying and working from scratch!
Tokyo is a fun place for people who want to challenge themselves in life
Tokyo is fun! It's a really fun place for people who want to challenge themselves in life. Working in Tokyo itself is a tool, and fulfilling my responsibilities in my work here is good life experience in itself; it is "study" and "growth". I think a feature of Japanese companies is that they don't immediately give up once they hit a wall. It was in Tokyo that I learned the greatness of dedicating oneself and mastering a single thing rather than being a jack of all trades.
Development of sales promotion support services used by over 2 million people around the world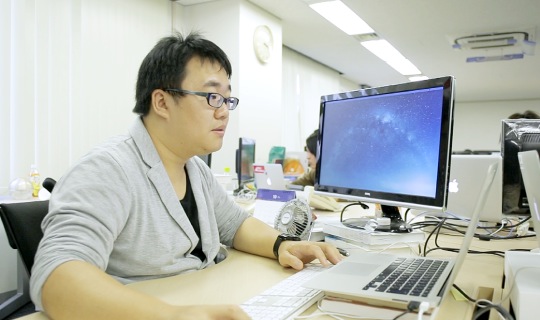 I'm responsible for the development of management screens for customers as part of the team developing new marketing services utilizing social media. As well as aiming to create products that are simple and easy to use for both Japanese and international users, I am also actively involved in teamwork to bring together the members of the new sales department and the members of the engineering department. As a foreigner working in Tokyo, I am faced with the barrier of the Japanese language. However, I believe the job of a professional is to get one's point across and be correctly understood, rather than being able to speak Japanese fluently. For example, I sketch out my ideas to facilitate a visual understanding, then explain the changes before and after the introduction of said ideas. I feel that this has enhanced not only my Japanese skills, but also my business communication and presentation skills.
My international perspective and multilingual ability thanks to my upbringing in multicultural Malaysia serve as strengths in my work in Tokyo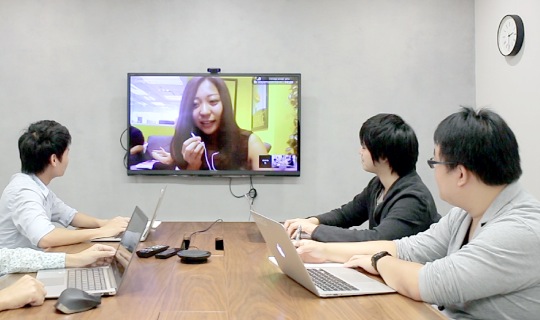 I always thought Japanese companies were difficult to work for before I actually started working in Tokyo. While I am burdened with responsibility and my co-workers are serious about the work, I actually feel as though there is a cozy workplace atmosphere—we treat each other like family, managers speak kindly to their subordinates and team members exchange gifts; I am blessed to be working with many kind people. Japanese people tend to always think about ways to make things better, and it is fun working with many people that have this positive attitude of aiming towards better things. In addition, many Japanese work not just for the money, but with a desire to master their job and achieve personal growth; it is a bonus to be able to utilize this as motivation to enhance my own ability.
Tokyo provides me with opportunities to demonstrate my strengths as a foreigner. Raised in multicultural Malaysia, I am able to imagine the kind of services that would be accepted by people of diverse cultures and languages and provide useful ideas when the company is considering new development. I also collect information and news in various languages such as Malay, English, Mandarin and Cantonese every day, so am able to conduct multi-faceted analysis based on diverse information. I feel as though I have both helped the company grow, and grown myself, through my ideas taking shape and being widely spread throughout Japan and the word.
If you work in Tokyo and develop the proper attitude and seriousness towards your work, you'll be able to succeed anywhere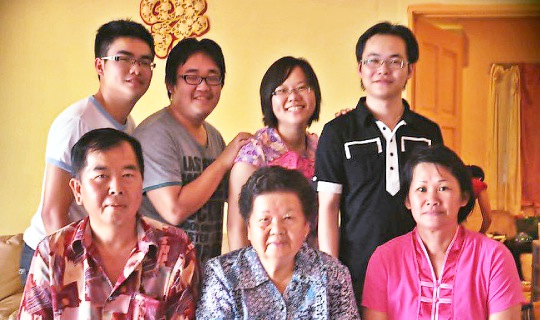 I started playing Othello when I was young and became the Malaysian champion. I then went on to compete in the world games were I was ultimately overwhelmed by the spirit and strength of my adversary—the eight-year-old Japanese champion. I developed an interest in Japan, the birthplace of Othello, and Japanese people, and went to study Othello and the Japanese language in Japan after graduating high school in Malaysia. I then went on to study information systems at a Japanese vocational school for two years, paying my tuition with money earned by delivering newspapers.
It was my meeting with a beauty salon manager in Malaysia that first got me thinking about working in Tokyo. This manager, who had started a business in Malaysia after having worked in a beauty salon in Japan for several years told me that "if you work in Tokyo and develop the proper attitude and seriousness towards your work, you'll be able to succeed anywhere". This is what inspired my dream to work in Tokyo and then start my own business in Malaysia. I had always been interested in social media and marketing, and was also attracted by the ability of Allied Architects (the company for which I now work in Tokyo) to create win-win outcomes with users. In addition, the company executives told me I could dress casually when I showed up to my interview in a suit, so I felt that the company offered a free and easy-to-work environment. When I joined Allied Architects I had no IT experience and didn't even know system language. The company, my superiors and colleagues kindly taught me everything from scratch and I studied hard and gave my best efforts every day in order to gain everyone's trust. I came to realize that anything is possible in Tokyo as long as you work hard for it.
One of the great things about living in Tokyo is being able to experience a variety of cultures from the different areas of Japan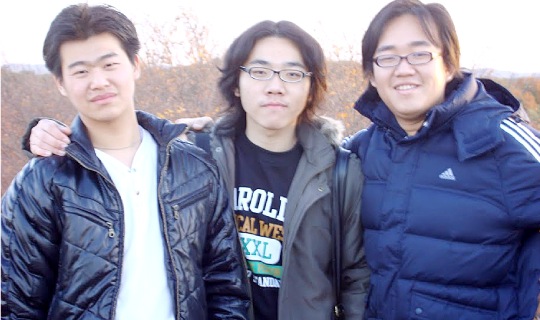 The appeal of living in Tokyo is the "convenience" and "fun". You can go anywhere by train and purchase anything you want. There are also many foreigners from various countries working and studying in Tokyo, and it is enjoyable to have a foreign community here. In school and at work I learned the importance of observing Japanese rules and manners, and I think that they are important for living and working in Tokyo. I like to travel around Japan, and was surprised to observe the marked differences in the people and culture between Tokyo and Kochi Prefecture, one of my travel destinations. It was then I realized that each region of Japan is so different that it feels like another country. Many people from other areas of Japan such as the Kansai and Kyushu gather in Tokyo, and one of the great things about living here is being able to experience a variety of cultures from the different areas of Japan.
Interviews with Corporations
HR team Manager, Tsubasa Sawada
Come to Tokyo and try to demonstrate the experience and skills you have acquired in your home country!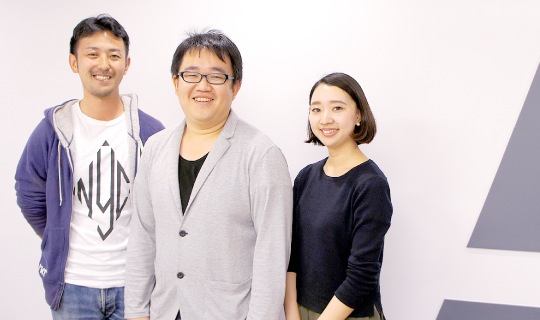 A big reason we have employed foreign workers is that we first and foremost wanted to recruit top talent. Allied Architects welcomes outstanding personnel regardless of their nationality. We decided to actively employ foreign personnel at a time when we were expanding our overseas bases, thinking that it would lead to future business growth. So long as consideration is given to aspects concerning communication, I think that foreign personnel have the skills to jump straight into work together with Japanese co-workers immediately after joining the company.
One of the benefits of employing foreign personnel is that working together with the top talent from abroad also motivates the Japanese employees and revitalizes the organization. We also hope that our foreign personnel can play a role as a "link" with our overseas bases to facilitate smoother business. When we first started recruiting foreign personnel, we hired persons from countries which have similar culture and customs to Japan in an effort to minimize the gap between these foreign personnel and our Japanese employees. We were also conscious not to create excessive barriers for human resource development by hiring new graduates; we carefully developed an atmosphere in which both our foreign personnel and the Japanese employees welcoming them could easily perform their work.
Be employing foreign personnel, our Japanese employees have come to accept "working with foreigners" as perfectly normal. Our Japanese employees have come to be accepting of the differences in common sense between Japan and foreign countries, etc. and have considerations from various perspectives that they would not be conscious of working solely with other Japanese workers such as "how should I communicate with this person?" and "what kind of culture are they familiar with?" The attitude and hunger of foreign employees towards their work also serves as motivation for our Japanese employees and broadens their outlook. In addition, when foreign personnel join our company it allows us to carry out subsequent recruitment activities in that region more smoothly and with greater confidence, and leads to a cycle whereby we are able to more speedily employ top talent.
Compared to the rest of Japan, Tokyo is home to a particularly large number of foreigners from various countries and regions, and this mixing of various cultures makes it an interesting city. My message to foreigners thinking about working in Tokyo is please come here and try to demonstrate the experience and skills you have acquired in your home country.