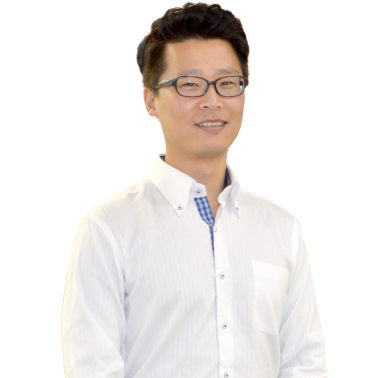 Entered a university in Busan, Korea, and started studying Japanese in the Japanese Studies department.
I decided I wanted to have a greater understanding of Japan.

Travelled to Japan for the first time. Stayed in Tokyo for only a day and longed for the city life.

Came to Japan on a working holiday.
To improve my Japanese, rather than go to a school, I worked in several restaurants and dealt with customers.

Returned to Korea to graduate from university. Dreaming about a career in Japan, I started working at a Japanese company in Korea.
Worked as a sales assistant to gain experience.

Tried working in Japan again and started working at a company in Tokyo where various nationalities and cultures interact.

Entered Toprank and now sell vehicles to the overseas market.
Everything in Tokyo is state-of-the-art!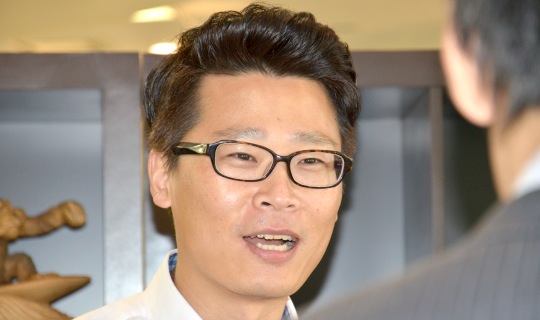 Don't hesitate and just come to Tokyo. You can meet many people in Tokyo. You can also have many valuable experiences in Tokyo that are not possible in other places and you feel that you are certainly growing with each experience. The key phrase of Tokyo life is "everything is state-of-the-art". This is a perfect environment to improve your knowledge, skills, and human power. Let's take on Tokyo and succeed together!
I caught a business opportunity in Tokyo. My dream is to globalize my life!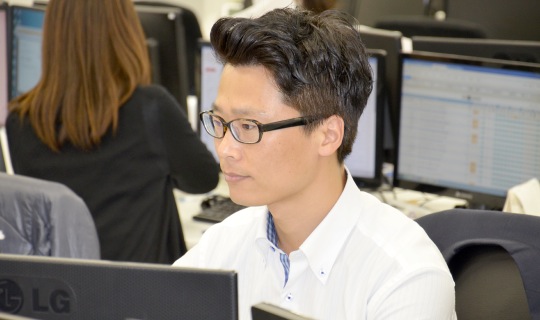 My main task is to sell used Japanese vehicles to the overseas market including Korea. I am selling these vehicles to local dealers as a sale representative. With their superb technology, Japanese vehicles are highly rated overseas and they appeal to customers. I feel very rewarded when I realize that vehicles that I export overseas improve local traffic safety. Recently I went on business to Southeast Asia. After reviewing the local traffic situation, I felt that there are more opportunities for us to contribute. The time I felt rewarded the most was when a customer from Namibia, Africa wanted to purchase a luxury vehicle. However, we didn't know the availability nor logistics. After we thoroughly researched for availability and logistics and repeated proposals, we finally obtained the order. As this was the first time I had done this and had lots of concerns, I felt both a sense of achievement and further desire to get involved with global business. I would like to get involved in cases with various countries in the future.
I am learning everyday in Tokyo from elites all over the world.

Tokyo is a place where talented people gather from all over the world. Tokyo also has an optimal environment to obtain lots of information that's ahead of the times. I interact with co-workers from various countries at work. English is spoken as the official language in the company and this helps me to improve my English skills, and we learn about each other's countries and business customs. In particular, I remember having a conversation with my colleague from Russia. He used to work for a top company in Russia, and he gave me a tip to grow myself by learning his way to balance the speed of local business and the steady and detailed Japanese business style. In Tokyo, there are many opportunities to meet talented people who are flexible and also take advantage of their individual personalities. I would like to take their philosophies on board and grow myself even further.
A new challenge in Tokyo in which I can take advantage of my favorite language, Japanese!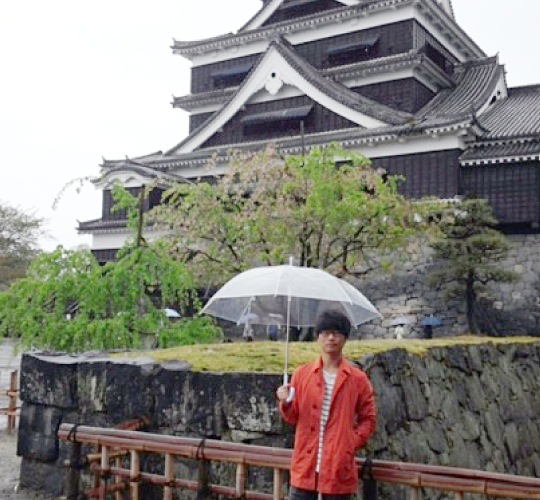 I came to Japan because I majored in Japanese at university. Korean and Japanese grammar is very similar, and I enjoyed that I was able to use my newly acquired knowledge immediately. The more Japanese I learned Japanese, the more I wanted to deepen my knowledge about Japan. To be directly involved with Japanese culture, I traveled all over Japan, from Fukuoka to Sendai. I saw beautiful towns, ate good food, and met generous Japanese people, making me want to live in Japan. Tokyo, in particular, is one of the most well-known cities in the world and even though I only visited Tokyo for a short time during my trip, it left me with a strong impression. I felt that the challenge of living in Tokyo would be a positive for me, so I chose to come to Tokyo on a working holiday. I remember working so hard in part-time jobs to improve my Japanese ability. To become more familiar with the Tokyo community and society, I wanted to work not as a part-timer but as a full-time employee in Tokyo. As I was confident with my Japanese, which was my major at university, I looked for a job that I can use Japanese and work on a global scale, and thought that Tokyo was the best place for me. I can have many cultural interactions and communication with many generous Japanese people in Tokyo, and I am happy to be able to show my good points.
I enjoy spending time with my friends and doing my hobbies after work and on weekends.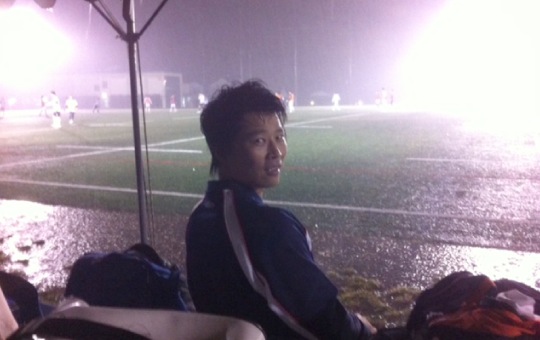 One attractive thing about living in Tokyo is that you can switch your work mode on and off. I very much like outdoor activities and exercising on my days off. I used to live in Asakusa and jogged around the Sumida River when I had time. I can jog four to five kilometers easily and this is good for refreshing myself. I would like to jog around the Imperial Palace next time*. Although there are many fashionable restaurants in Tokyo, I also like eating outside at food stalls. In Asakusa, I used to buy fried food, which I love, at shopping arcades and stalls. I am also interested in Japanese history. I visited historical places like the Sensoji Temple in Asakusa and the famous Imperial Palace, which is the ruins of Edo Castle, and imagine Japan in the past. I am especially interested in the Edo period and the Sengoku (Warring States) period, and like many historical figures. While Tokyo is a mega city, there are many places where I can relax and think. On my days off, I relax in my home and think about how historically significant figures thought and lived back then. Japan has such a deep history and it is fun to learn more about history and find unexpected aspects of Japan.
*The 5-km jogging route around the Imperial Palace