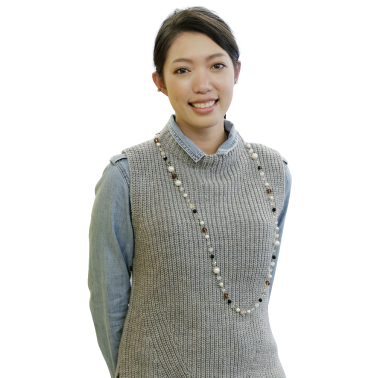 I came to Japan for the first time when my parents moved here for work. I first learned to read, write and speak Japanese before my native language of Thai.
I was educated in Japanese schools from kindergarten to my second year of elementary school, and spent my childhood surrounded by Japanese people.

I began attending an international school in Osaka. The classes there involved more participation compared with those of public schools, and I learned the importance of actively participating in class.

I returned to my native Thailand, where I stayed during the last years of elementary school through to high school.
I was the captain of the volleyball team in high school.

I enrolled in a US university aiming to find employment. There I learned about aggressiveness and teamwork.
After graduating from university, I worked in a US graphic design company.

The advice I received from an American artist inspired me to come back to Japan.
I enhanced my skills at a Japanese language school and design school, and spent three and a half years working in a design company.

I landed my dream job as a package designer with GTDI, where I enjoy rewarding work such as designing packages for the products of leading companies.
Don't be afraid to enjoy a challenge!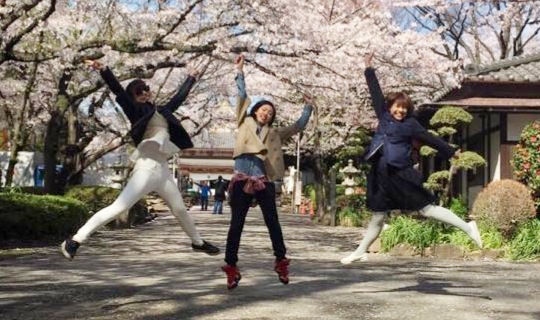 First, come to Tokyo; don't be afraid of changes. The world you can see will change significantly when you take concrete action. I have experienced many challenges in my life in Tokyo that I would never have had the chance to experience in Thailand. Learning the Japanese rules and manners may be particularly confusing at first, but they are very important and will have a significant impact on your life. I think that facing challenging circumstances without backing down, as well as enhancing your skills, leads to immeasurable self-growth.
I face challenges every day as a package designer in Tokyo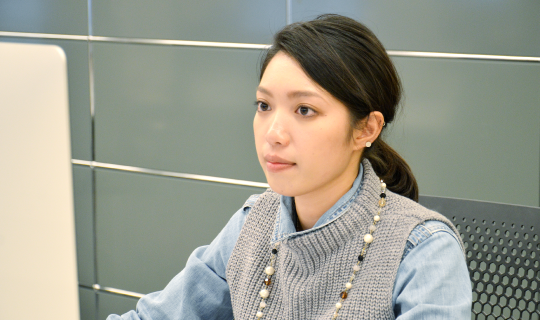 I am responsible for the graphic design of packaging. As a designer, communication with clients is an essential part of my job. A single package design is completed over the course of a long working relationship with a client starting with the presentation of a proposal, discussions on the design direction, brushing-up of the proposed content and re-proposal to the client, etc. My job requires a wide range of abilities including communication skills in addition to design skills. I endeavor to create designs that my clients can say are "perfect". Leveraging a client's valued product and corporate image as best possible to realize optimal branding is rewarding work. I work hard with a sense of responsibility and passion while being involved with rewarding and challenging projects such as package design for the products of major companies.
Each challenge I face in Tokyo brings me one step closer to achieving my dream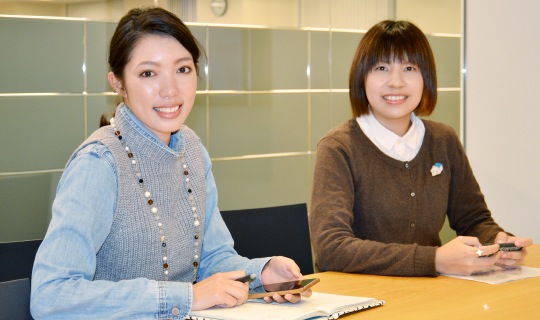 Every day I spend in Tokyo involved with people of diverse backgrounds is a day of growth and enhanced awareness. Tokyo rapidly changes on a day-to-day basis, and even greater growth can be realized by having a greed towards everything. Every day I work hard together with people with various differing experiences towards my future goals. My career as a designer is important, but I am also aware of the Japanese mindset I learned at an early age. By juggling being strict with myself and having consideration for those around me, I am able to maintain good relationships with my clients, friends and family as well as remain happy myself. My dream is to leverage my experience as a designer in Tokyo and start up a design company in my native Thailand. There are no packaging design companies in Thailand at present, so I look forward to someday being able to take advantage of the experience I have gained in Tokyo together with my awareness of both Japan and Thailand to launch a design business in Thailand.
My life changed after meeting an artist in New York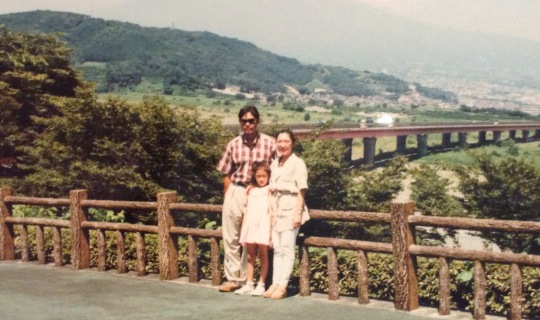 I spent my childhood in Osaka where I became familiar with the Japanese culture and way of life. I was more proficient in Japanese than my native language Thai. I attended a Japanese elementary school in grades 1 and 2 and was surrounded by Japanese friends. I became aware of and came to value the good habits of the Japanese people such as self-management from this young age. I think that punctuality is a particularly important habit I learned in Japanese group life. I returned to Thailand when I was 11 years old then attended university in the US, so I didn't return to Japan until I was in my 20's. However, I never forgot the attitudes and habits I had learned in Japan. My desire to return to Japan grew stronger, and I began to tell myself that I would live in Japan again someday. The major turning point in my life was meeting an artist at an art event in New York. This American artist was very approachable and, when talking about my future, I opened up and said "I want to become a professional package designer." The artist told me that Japan boasted the world's best packaging design techniques, and recommended that I pave my way as a designer in Japan. I remember feeling a strange excitement that this unexpected twist of fate would again bring me to the country I was deeply familiar with from childhood. Tokyo, in particular, is a melting pot of the elite from overseas and within Japan. It is a place in which one can improve oneself against the backdrop of daily stimulation and bustle.
Tokyo, a city in which I can feel the kindness and warmth of others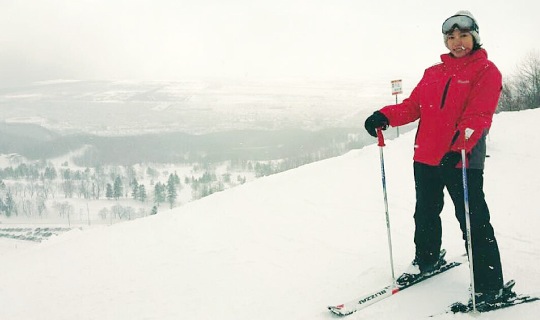 I think Tokyo is a place where my personality can shine and I have a chance to realize my dreams. I feel as though I have two home countries, Japan and Thailand, and I want to hold dear the character I have learned in each place. The people in Tokyo respect my personality and I am able to feel relaxed here. There are many events and circles here in Tokyo in which I participate as a hobby, and on holidays I can really have a good time with friends who share common interests. I really love walking around the downtown areas and mountain climbing and the people I meet while enjoying these hobbies are really kind. I became close friends with a shopkeeper couple when I stopped in their downtown coffee shop. They gave me free sweets and we talked about many things; they were so friendly it felt like I was visiting my family. Even now, they still remember my name when I drop by their store. Also, when mountain climbing in Japan, there is a custom of greeting fellow climbers. The fellow climbers who greeted me were so friendly and didn't feel like strangers at all. They invited me to share drinks and sweets and made me feel as though I had precious family members in Tokyo. It is these kind of Tokyoites I want to impress through my job a package designer. I feel as though it's now my turn to give something back to Tokyo, the city that has taught me consideration and respect for others.