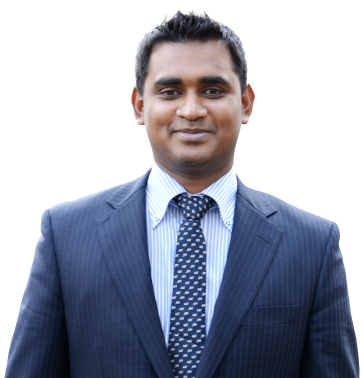 I first became interested in business administration during high school, and I decided I would become a manager in future.

I saw Japan's development activities in Bangladesh, such as JETRO and JICA, and I became interested in Japan.

After a fascinating encounter with a company president, rather than a major company I chose the path of a small trading company in the apparel field.

I was preparing to start up a new company in Tokyo. I reworked my business plan over and over.

I established Bridge Force. I have expanded our business while traveling to and from my home country many times.
In the various areas of Tokyo, there are places where everyone can thrive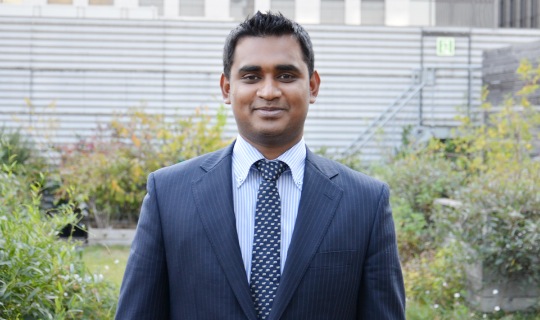 To anyone who wishes to work in Tokyo, I would say that Tokyo is a location full of possibilities. There are so many opportunities to be active in various areas including the IT industry, the manufacturing industry, the service industry, and more. I chose a path that connects Japan with manufacturing in my home country. The work of management can be difficult, but it can also be very rewarding. In my experience, learning Japanese can open up your world to a surprising degree. There's a great amount of freedom to choose your own industry or position, and you can undertake work of increasing depth.
As a manager, I'm connecting Japan with my home country of Bangladesh through business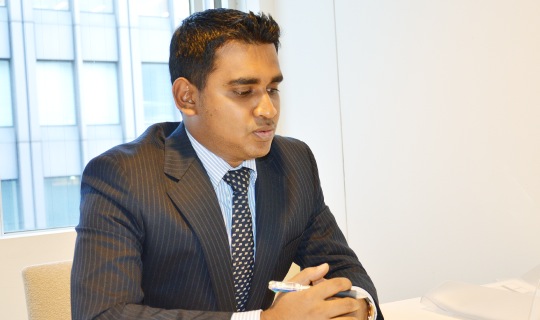 I work in management at the Bridge Force company. We manufacture apparel products and leather goods at our factory in Bangladesh and import these mainly to Japan. Our business involves selling our products to Japanese domestic wholesale and retail companies. Since Bangladesh is still a developing country and Japan is a developed country, when you work between them you become aware of how things are perceived differently in each place, and how cultural differences are mediated. Achieving client satisfaction is the most important thing, of course, but on the other hand it is also very important to treat our suppliers well. In managing a company, there are many opportunities to learn new things—and while management can freely determine the direction of things, every decision will impact the business. For a business as small as ours, decisions must be made very carefully. This might seem a bit disempowering. While I dedicate myself to my daily work, I'm imagining what I might become after five years or a few decades of personal growth!
The vast amount of information gathered here and all the good encounters make Tokyo appealing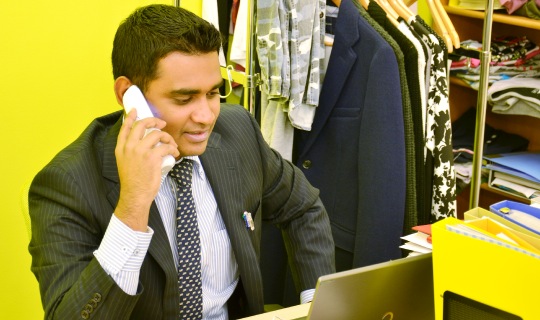 I travel back and forth between Tokyo and Bangladesh several times each year, but for me, the main attraction of working in Tokyo is the enormous amount of information that can be gained here. Compared to working in Bangladesh, working in Tokyo offers an overwhelmingly different amount of information to obtain. Through interacting with people and the media, you can gather a variety of information on business, politics, culture, and more. In doing business, it's important to utilize high quality information when making judgments and determining opportunities. In Tokyo, there are always new encounters with a lot of people with diverse backgrounds, which stimulates and motivates new business. This is one of the great appeals of Tokyo for me. I really get a sense of globalization from day to day. I can benefit from valuable opinions and advice from people involved in the same kind of import business as me. Finding new clients, starting new business—I experience a whole world that starts from meeting with people.
The dream I'd had since high school of becoming a manager—I achieved it in Tokyo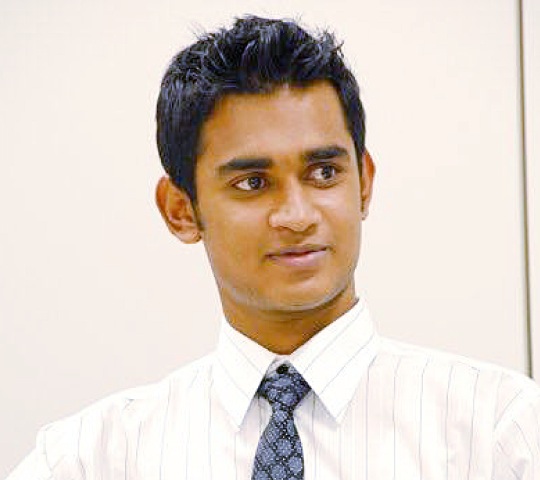 Ever since I was in high school, I was interested in business administration and I wanted to start my own company and be a manager in the future. My dream was to improve society by commencing my activities in the surrounding area and working up to a national scale. I developed an interest in Japan and a sense of familiarity with Japan after seeing how Japan undertook a variety of support activities in my home country of Bangladesh. After graduating from high school, I went to study in Japan via a scholarship to a Japanese university. I developed fundamental Japanese language skills through my university classes as an international student. After graduating from university, although I received job offers from some major companies, I eventually found employment with an apparel trading company in the Kansai region. Several decisive factors attracted me to this company—this small-to-medium sized company was trading with Asian countries (including Bangladesh), the company president had a fantastic personality and passionate vision, and I'd be able to experience a great diversity of work there. After joining the company, I was assigned to work in supply and inventory, which is where I learned the basics of my current work. Gaining recognition from the company president gave me a lot of confidence too. After three years' experience there, I decided to found my own company, and so I prepared for that while I was still working in Tokyo. I came to Tokyo because I thought Tokyo would present a lot of opportunities and encounters. It's been 2 years since I launched the company, and we've continued to run well. Among various potential businesses, I chose apparel because I thought it would be an effective way to create ties between Bangladesh and Japan.
Whether you live alone or together with your family, Tokyo is a very attractive place to live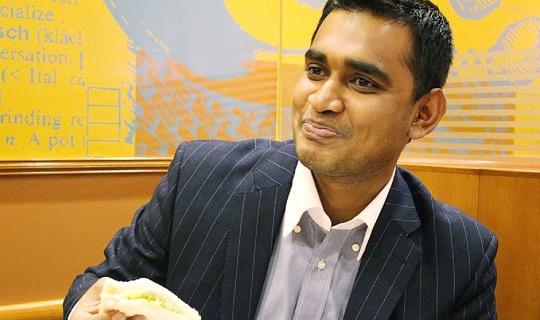 Currently, I don't really struggle with any aspect of my life in Tokyo. If I had to say something, I suppose it would be the language issue, as well as finding somewhere to live. If you're living in Tokyo, then I think you can do what you want to do and you can easily organize anything you want. If you feel like singing, there are karaoke boxes; if you miss food from your home country, there are specialized restaurants to enjoy. Tokyo also has a very substantial number of educational institutions compared with my home country. I'd like my sister to study at a university in Tokyo. I think Tokyo's a very attractive place to live, whether living alone or together with family in this way. On my days off, I go out with friends and play cricket on the banks of the Edogawa river. Since founding my company, I've worked hard to keep expanding the business, so work tends to be a central focus for me and it can be quite difficult to maintain my work-life balance. I do like working, but it's also important to prioritize my family, of course. Because I work on weekdays, I can't really go out much, so I try to make time after work to spend quality time with my wife whenever possible.