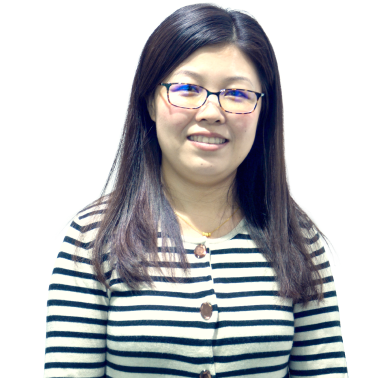 My father's friend gave me a toy camera made in Japan, and this was my first encounter with Japan.
Although it was a toy, the camera had so many functions and my child's mind was amazed by Japan's high technology.

Started studying Japanese so I could try living in Japan I'm interested in. Came to Japan to study and I had the expectation to come to Japan to study and to experience things I have never experienced before.

Came to Japan to study and started going to a Japanese language school in Tokyo. Although I felt overwhelmed by the city, I met so many kind people and I felt the attraction to living in Tokyo.

Started working as an assistant at a publisher in Tokyo. My tasks varied from billing for sales, answering the telephone, and visitor support, which increased my experiences in Tokyo.

Joined Monstar Lab, Inc. From the start, my main task has been accounting. As most of my tasks are back office operations,
I spent a lot of time communicating with internal personnel.

Continue to work in accounting at Monstar Lab, Inc. Besides myself, there are other foreign workers at the company from countries like Korea, Britain, and Mongolia, and I am stimulated and grow everyday.
Making friends in Tokyo helps me overcome my concerns and struggles.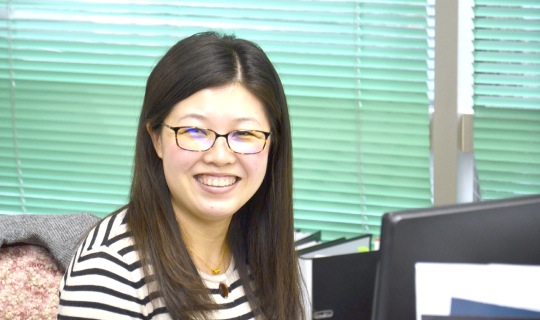 Tokyo is not only a convenient city, but also full of kind people. Although I had many concerns in the beginning, I now enjoy myself with support from many friends. I face many tough situations at work, but have overcome these struggles by working together with my co-workers. Please come to Tokyo, meet many people, and feel the world you have not yet seen.
I want to take advantage of the accounting skills I acquired in Tokyo for management.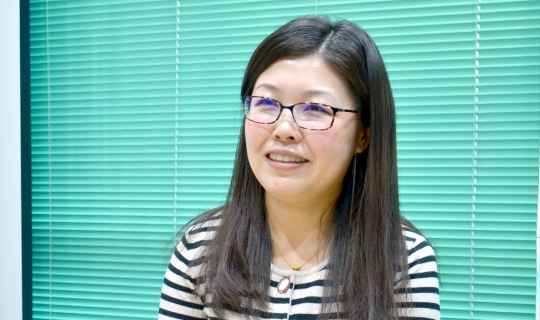 At the moment, I am taking care of accounting tasks. As accounting handles money, accuracy is extremely important. When I did not have accounting knowledge, I struggled with internal communications, but thanks to the effort I put in, people in the company now count on me. However, I'm not satisfied and want keep the attitude of a new employee because if one has the attitude of a new employee, one can stay humble and learn anything. As I'm working in accounting, I am able to analyze the management of the company numerically. I'd like to improve my skills and someday reach the level to be able to comment on management policy. In order to obtain trust from others, it's crucial to be conscious of deadlines and act accordingly. I would like to make appropriate schedules and continue to support others.
You can learn manners and a high level of consciousness in Tokyo.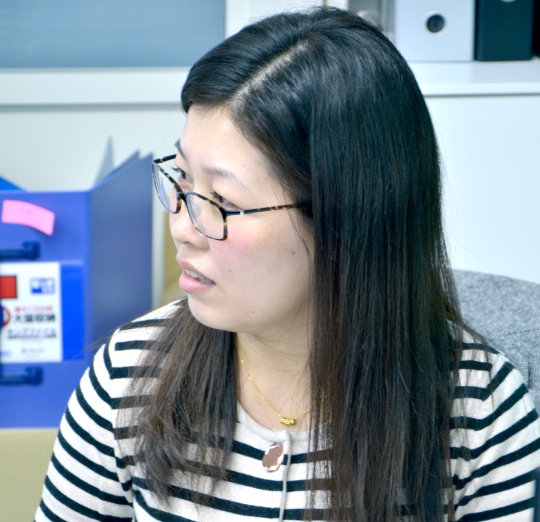 More than anything, one can learn business manners by working in Tokyo. Good manners for Japanese people is a must, and this was a concern when I came to Japan for the first time. I practiced the manners and politeness in Japan by watching my favorite Japanese TV dramas. In particular, it was fun for me to watch a drama called "Naoki Hanzawa" and I learned many manners of the strict financial industry from this drama. As the saying "When in Rome, do as the Romans do" says, I'd like to keep acquiring Japanese manners and a polite attitude to other people. Besides manners, there are many attractive aspects of working in Tokyo. The attitude to just take care of the tasks that were assigned to you is not acceptable. It is important that you get yourself involved aggressively with work. By doing so, you can have high dreams and wishes, and cultivate energy to achieve the target. I realized that a challenge has nothing to do with your age after coming to Tokyo. I would like to continue to grow and absorb Tokyo's positive aspects.
I would like to meet the expectations of my family in this mega city, Tokyo.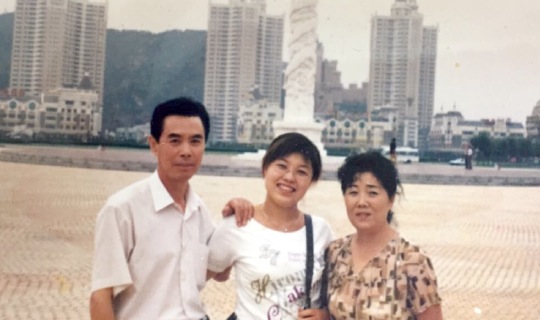 I was greatly impressed with Tokyo when I was in junior high school. I saw Tokyo by accident while watching a Japanese TV drama, and was moved to know that there is such a big city close to my country. Not only the atmosphere of the mega city that is Tokyo, but also I became infatuated with the daily life at the same time, including fashionable lunches. I imagined a lot about Tokyo. However, the city I actually visited showed me more than my imagination. I visited the main spots in Tokyo like Shibuya, Ikebukuro, and Shinjuku together with my language school instructor, and still remember that I felt overwhelmed by many tall buildings, beautiful streets, and the massive numbers of people. I wanted to try living in Tokyo where I can get much fresh stimulation and live an exciting life. Although I had an opportunity to have another job in China, I decided to challenge myself in Tokyo to improve my skills with a highly motivated will. As I expected, I'm growing by challenging life in Tokyo. In particular, I believe that placing myself in a global environment and exposing myself to various ways of thinking gives a positive affect not only for the near future but also the long term future. My family was concerned about me moving to Tokyo. However, they understands how I am doing and now feel very relieved and came to Tokyo to visit me. I took my family to the Tokyo Sky Tree the other day and they were very happy, and I was also glad that I came to Tokyo.
Tokyo is a very health conscious city.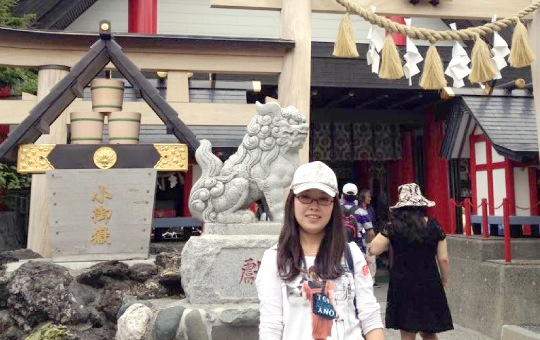 I try to make time for outdoor activities as much as possible in Tokyo. I especially like regular physical activity and exercise to get rid of stress. I go to large spaces like Yoyogi Park and enjoy cycling. It is unbelievable that Yoyogi Park is located right in the center of a big city yet has so much nature, which I think the best spot to see aspects of Tokyo that one normally wouldn't see. Besides cycling, I am into health therapies like hot yoga. How I take care of my health on my days off affects my work performance, so I take good care of myself in Tokyo. In addition to health therapies, it is important for me to eat with friends and co-workers. We often hold dumpling and nabe parties at my home or friends' homes. Recently, I'm trying different recipes, including Japanese, Italian, and Korean, and my friends like my cooking. As there is a wide range of food in Tokyo, I have many cooking ideas. When having lots of fun with many people, I forget about my hectic daily life and feel at peace just like being with my family. My life in Tokyo not only helps me grow, but also gives me precious opportunities to make me notice the importance of having friends even when I'm busy.
Interviews with Corporations
CEO Hiroki Inagawa
We would like to expand our business all over the world with Boku-san!
Boku-san is indispensable at Monster Lab. Currently, she works in accounting, which is a very important department. However, she took care of back office operations like administration tasks alone when the company was still small, and therefore we appreciate her hard work and also have tremendous trust in her. Even today, when it is no longer unusual that foreigners and Japanese people work together, not many companies put foreign staff in accounting. However, we didn't notice until it was pointed out to us. We would like to expand our business all over the world together with our trusted employee Boku-san.