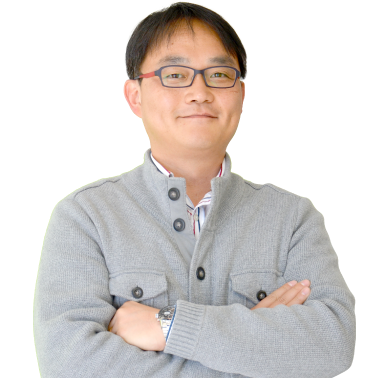 Lived with my mother for one year in Kita Kyushu.

Entered the department of Japanese language in Busan Foreign Language High School in Busan, Korea.

Majored in Japanese literature at Dong-A University in Busan.

Qualified for post-graduate exchange student program and entered Waseda University Graduate School.

Left graduate school to take advantage of job opportunity in Tokyo introduced to by friend.

Joined current company after working at Japanese and Korean game companies.
We can convey the power of Asia from Tokyo.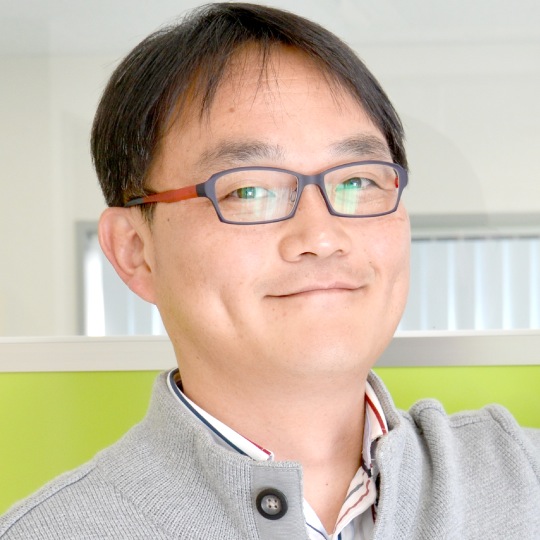 I believe that by bringing together the strength of the people of Asia, we can have a great impact on the world. Tokyo is a very friendly city among Asian cities. It is perhaps easier for other Asians to assimilate into Tokyo than other foreign cities. Working here has its difficulties, but the pleasure from overcoming those obstacles and barriers is incomparable. You can have lots of stimulating experiences here that you cannot get in your own country, so I encourage anyone to gather up their courage and try it.!
Constant corporate and personal growth at a mobile game company from Korea!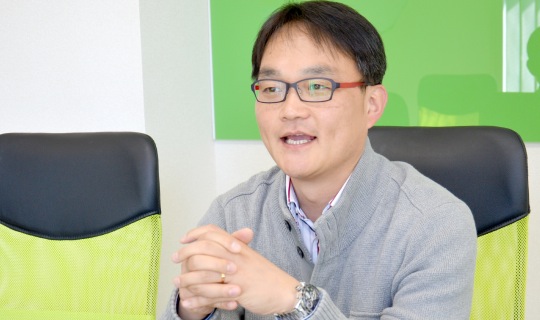 I work for a Korean mobile game production company that entered the Japan market five years ago. Compared to Korea, its business in Japan is still in the growth phase. As the Japan market manager, I am always thinking about how our Japanese customers can enjoy playing our games with confidence. As the company is in the process of growing, the pleasure I get from working comes from an environment where I can experience how my efforts directly lead to company growth. At my previous job in a major game production company, it seemed I was a part of a small part of a large organization, so I got little sense of having an impact on company growth. Here we have people from diverse backgrounds. Working with them is a great joy, and they regularly give me new ideas and inspiration.
Every day I get great inspiration from a multinational workforce.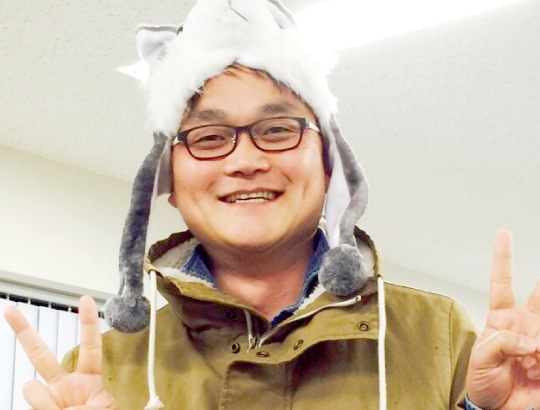 From the viewpoint of headquarters in Korea, business expansion in Tokyo is a type of international expansion. The opportunity to work on the forefront of international expansion is the appeal of working here. Because we are in the growth phase, we are constantly paying close attention to market reactions and assessments and listening to the feedback from customers whose quality demands are high. Developing new markets is of course accompanied by hurdles, pressure, and stress, but it is exciting to see the immediate impact of one's efforts. It is part of the fun. The rewards of company and personal efforts come as we build trust with clients and partners, leading to an easier work experience. In my opinion, this occurs when consideration for each other's happiness develops. I hope to contribute through work to dynamic relations between Japan and Korea.
It all started with living in Kyushu with my mother as a youth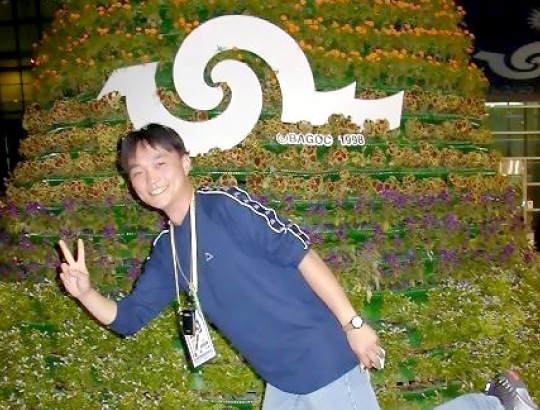 My interest in Japan started when, after finishing primary school, I lived in the city of Kita Kyushu with my mother, who was pursuing a master's degree as an exchange student at a graduate school in Kyushu. After returning to Korea and wanting to seriously study Japanese, I entered the department of Japanese Language in Busan Foreign Language High School. Following high school, I went to university and graduate school, where I majored in Japanese literature and Japanese studies, and entered Waseda Graduate School as an exchange student. Looking back, I led a student life that was always destined for Japan.
While studying in my school days, my dream was to utilize in my work the Japanese I had learned and to live some more in Japan. Then, while in graduate school, I took a job through a friend's introduction as manager of translation and interpretation at a PC game manufacturer from Korea. As I gained experience, I was not satisfied with just interpretation and translation, and became interested in the work of creating business, that is, producing. I changed jobs several times, and experience working in established and venture game companies. I joined my current company two years ago. I chose it because, in my judgement, I could use my experience to make it bigger.
I participated in the ceremonial carrying of a shrine, and became one with the community.
Tokyo has limitless attractions. From roads and transportation to education, cultural assets, and other facilities, it has well-established infrastructure, which can be safely used. As one of the great cities of the world, one can stay on top of current trends. Public safety is excellent despite being a large city. It is relatively accepting of foreign people. And, it has delicious gourmet foods. But what made the biggest impression is the social togetherness. I used to live in the Itabashi ward. As I started interacting with the local people and a mutual trust got established, the young men's association invited me to help carry the portable shrine* during their community festival. This portable shrine was unbelievably heavy and my shoulder hurt. But I felt very fortunate to be accepted as a part of the community regardless of my nationality and to be able to participate in a local traditional event. It was a precious experience.
* The gods are said to ride in the portable shrine during shrine festivals.