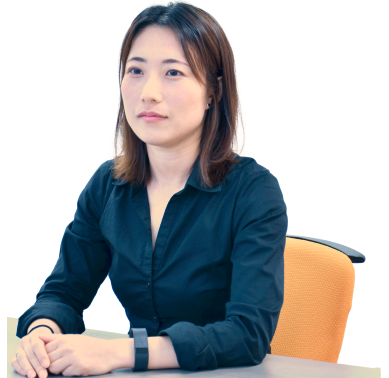 Dragonball triggered my interest in Japanese anime and manga.

I became the pen pal of a Japanese girl to learn English, and that prompted me to start studying hiragana.

After I graduated from university, I got a job at a South Korean-affiliated IT company in Japan. At last I was starting the Tokyo life I'd been longing for.

I went through two companies before joining my current company.
There are so many things you can't understand just by reading about them! The first thing to do is just experience living in Tokyo.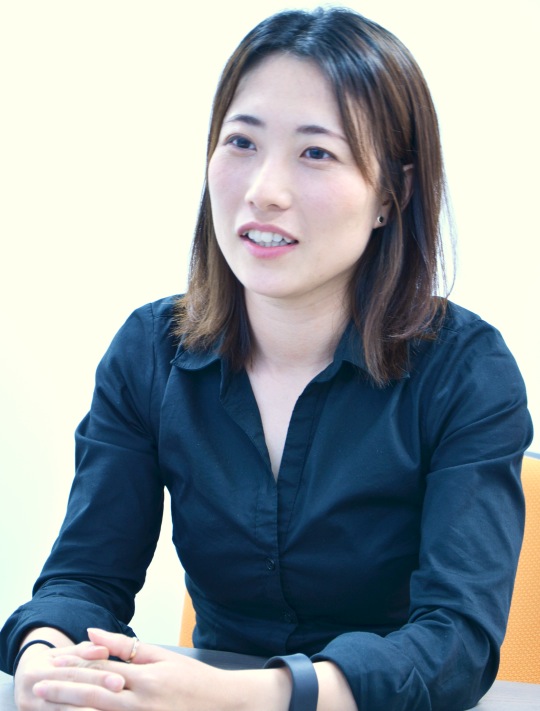 I expect some people are nervous about living in another country, amid a different culture, and hesitate to take the first step. I felt the same way before I came to Japan, but once I tried actually living in Tokyo, I was able to notice so many things about the country, people, and culture of Japan that you can't get from books and movies. Since I've been living in Tokyo, my own perspective and possibilities have widened much further, so if anyone reading this is hesitant, I urge you to try it once!
In an IT-related company, I develop systems to match the needs of clients.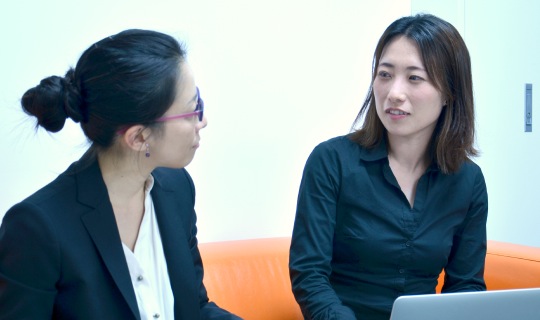 I work for a company that does everything from formulating strategy using the "Salesforce" customer management system to introducing, building, and operating systems, providing clients with support in all kinds of areas. Besides standard system functions, we customize systems with things like added functions and screens to match client needs. My work combines consultancy with systems development. I am now developing add-on functions for a staff dispatch management system that has over 100,000 users nationwide. It was tough at first because I knew almost nothing about the processes of staff dispatch work. If you don't know about that kind of thing, you can't identify what the client really needs, so I studied by investigating on the Internet or listening to people doing sales work for staff dispatch. Not everything the client wants can be expressed in words, so I strive to discuss things with them to get deeper into those areas so I can offer proposals.
I get good encouragement every day from multinational employees of the company.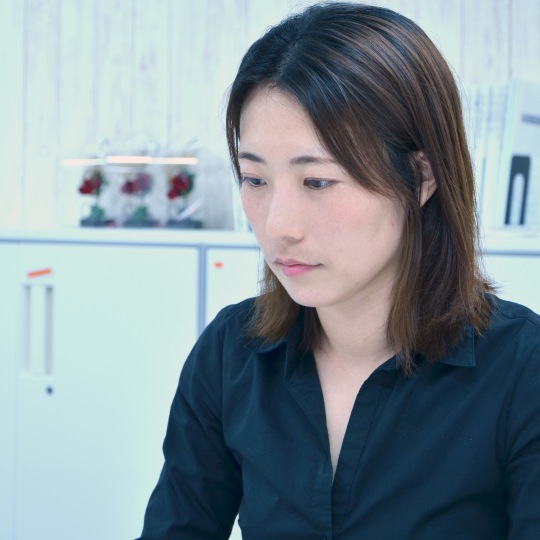 People from countries around the world come to work in Tokyo, so I think being able to work in a global environment is part of the appeal. I've been living in Japan for seven years by now, and I'm mostly used to doing business with Japanese people, but I'm always very happy to pick up new stimuli, like ideas and work styles, when I'm in contact with people from other countries. My workplace is close to Tokyo Station, and it's interesting that there are various events happening every day. For example, once I went out with team members at lunch to walk over to Nihonbashi and join in a yakatabune (Japanese houseboat) tour. Waving back and forth with people watching from the bridge, and listening to commentary on the town that was going by, I enjoyed it like a tourist before going back to work. I'm very glad that I can easily take breaks like that.
It moves me that I can live and work in the city I saw in the manga I loved.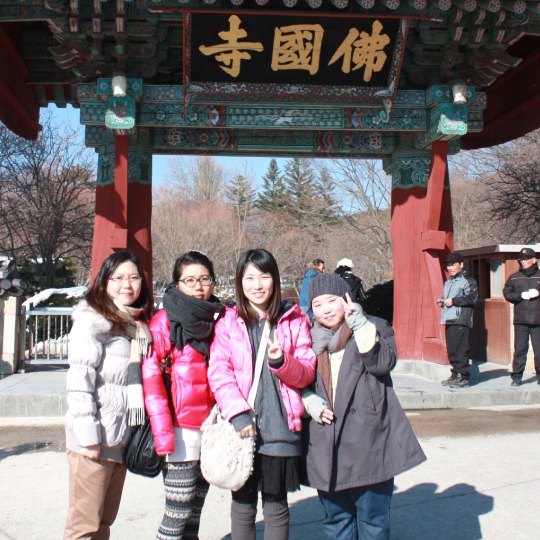 I got into Dragonball when I was in elementary school, and I loved it so much I had every copy. That got me into reading shojo manga (girl's comics) like Hanayoridango, and the Tokyo streets I saw in those manga made an impression on me, so I thought I'd like to see them one day.
After that, I became the pen pal of a Japanese girl to learn English, and started exchanging letters, and I started studying hiragana because I thought I'd like to write her name and a simple greeting in Japanese. I didn't study Japanese much after that, but I love Japanese-made cute trinkets, and I bought a collection of them. With my interest in Japan that produces so many fun things, and my fondness for Japan from my student days, I decided to work in Tokyo after my university graduation. Tokyo's streets were a world I'd only see in books and TV, and I wanted to see and experience them with my own eyes. I majored in computer science at university, and I had the image of Tokyo being and advanced place for IT and thought that would be a plus for my future career path. That was another reason for choosing to get a job in Tokyo. I worked in a South Korean IT company, then a Japanese one, and now I am at my third company. The first time I visited this company, I really liked its internal atmosphere, and felt the depth of its love for "company, employees, customers, and technology". That is why I decided to move to this company.
My image of cool Tokyoites completely changed!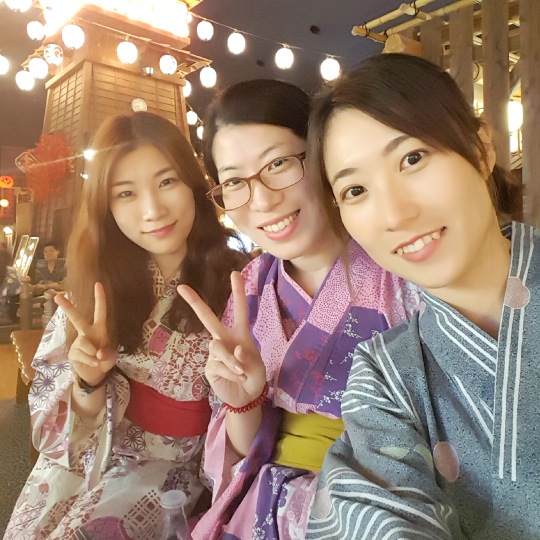 My image of Tokyo people before I came to Japan was that they were individualistic and cool, so particularly as a shy person, part of me was unsure of whether I could make it here. But when I actually tried living here, I realized how many kind, warm people there are in Tokyo. For example, one time I suddenly felt unwell on the train on my way home. When I got off at the next station and lay down on a bench on the platform, a lot of people spoke to me, and some even bought me water from a vending machine and called one of the station staff. At that time, I was too unwell to speak, but I was moved to tears by the kindness of Tokyo people. Thinking back, I'm really filled with gratitude. At first, I was a bit nervous about living alone overseas, and I wanted to make friends with all sorts of people from other industries apart from my work, so I lived in a shared house. That was a great experience, and I made a lot of friends. My housemates helped me to enjoy my Tokyo life, with things like making and eating meals together.
Interviews with Corporations
General Manager Professional Services Technical Architect Hiroki Sato
I hope a stream of passionate people will come to Tokyo and get active here.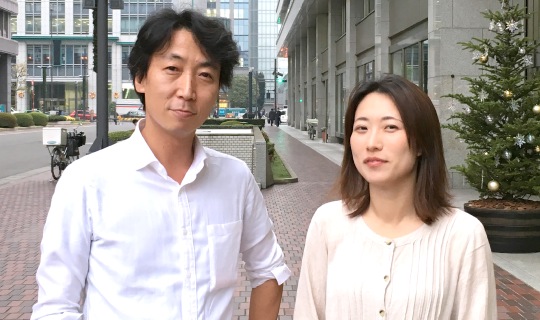 I meet many people at hiring interviews, and I get the feeling that many foreigners have strong work ethics and high levels of expert skills. Even young people with little experience project their enthusiasm and their passion to get down to work, and interviewing them gives me encouragement. Half the members of my department are foreigners now, in a multinational team from 11 countries. We do not deliberately aim to hire foreigners, but as we emphasize experience, passion, and personality, we have naturally increased the number of foreign workers. All our employees came to Japan with a strong attachment to Japanese culture. We are all highly motivated to put our abilities together, while respecting each other's cultural differences, and achieve things, so I feel we have become a lively team. I hope a stream of resolutely passionate people will come to Tokyo and get active here. I would be happy if one day I could work together with someone who read this article.