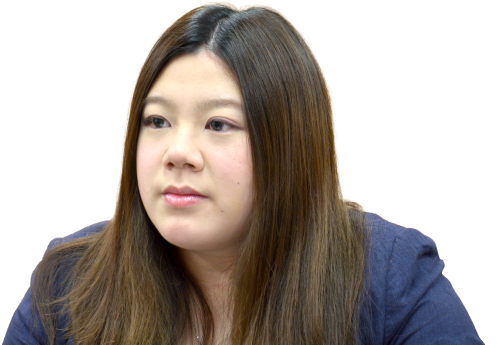 I was an exchange student at Mejiro Gakuen for three months during high school. I remembered there were a lot of Japanese tourists and working holiday visitors around in Japan.
From then, I had the impression that Japan was a country which was easy to get along with.

I learned Japanese by watching Japanese drama shows and developed my passion for Japan by watching those dramas as well as J-Pop.
During high school, I majored in Japanese and then took the initiative to make a habit of learning.

While I was at university in Australia, I started a part-time job that involved Japan. I worked as a tour guide for Japanese tourists, striving to raise my Japanese level and aim to practically use the Japanese that I have learnt.

I went to Sophia University as an exchange student for a year. I joined international circles and got to know a lot of Japanese students.

I made up my mind to work in Tokyo, and started working at Mobcast. I was given a job in overseas business development specialist.
At Mobcast, we take Japanese gaming technology to overseas, and spread the fun and excitement around the world.

I am currently working as Overseas BD manager where I am responsible for the sales activities focusing in the field of Taiwan, China, and elsewhere in Asia.
I am making the most of my Japanese, Chinese, and English to spread the brand of Mobcast in Asia.
Get to know the appeal of Tokyo and find lots of friends.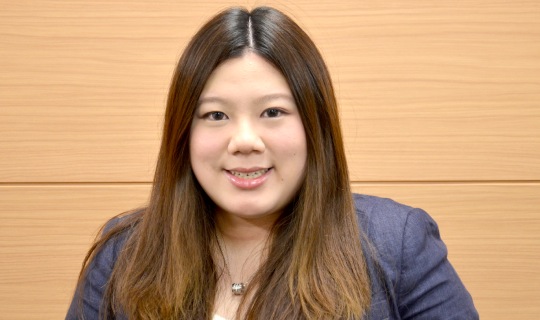 Now, with the spread of the Internet, you can gather plenty of information, even from far away. You could find a lot of information about the attractions of Tokyo before visiting. There are many events or activities you can only do in Tokyo, and I think it is important to start by taking the first step. I have a lot of friends in Tokyo who I see as family. Why not try meeting lots of people and broadening your possibilities in Tokyo?
I want to take the fun of "made in Tokyo" and spread it across Asia.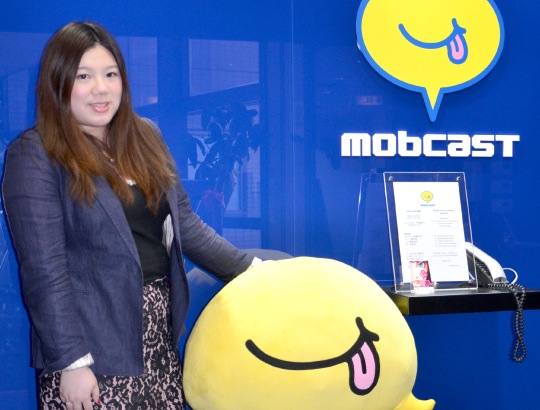 When I first joined the company, it was looking widely at Western and Asian markets. To do sales work in the games industry, you need to understand marketing and local culture of each country, not just games. I feel that I have gained a wide-range of knowledge through my work, and I think it is really significant. Lately, the sales staffs has been expanding gradually, and we share the work as a team, so I can focus on the Asian market. The main targets currently are, but not limited to, China and Taiwan. We need to be on business trips once a month to visit local clients and partners in order to keep up regular communication. In the future, we want to expand into a region with a more developed communications environment. In co-development projects, we can participate in projects beyond the boundaries of sales, which is very satisfying. We want to spread the Mobcast brand across Asia, delivering high-quality gaming to people around the world.
My encounters in Tokyo generate new knowledge and learning.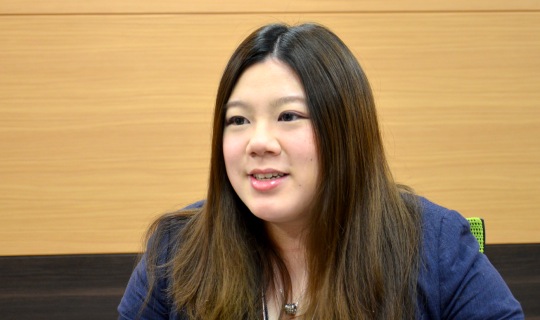 Many Tokyo businessmen are bright and positive people. They are all working their hardest to the same goal of growing their companies. My colleagues at Mobcast, in particular, are very kind to me, despite of their age, they never make me feel distanced. The whole team can strive together and I can lead a truly fulfilling career. The team members are international, from Europe, North America, Korea, China, Hong Kong, and elsewhere, and come from a variety of background. I learn a lot from them. Recently, I started learning Korean from a Korean colleague. I have mastered Japanese, Chinese, and English, and my work targets Asia, so I would never have imagined that I'd start learning Korean one day. I think meeting new people in Tokyo has enabled me to do strong teamwork and learn things I never got to before.
My connection with Tokyo started when I was in high school.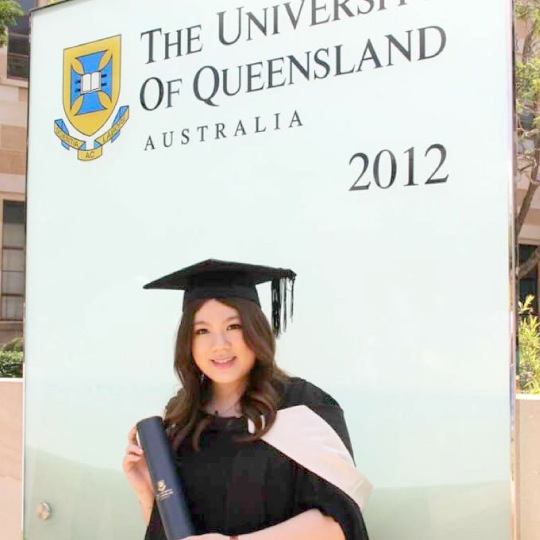 I have been involved with Tokyo since I was in high school. It started with a short exchange program I joined to deepen my knowledge of Japanese culture. My first image of Tokyo was a big city visited by many people from other countries. I also had the impression that it was a very advanced city where you can pick up trends early. When I went to study at Sophia University as an uniersity student, I had opportunities to encounter the kindhearted people of Tokyo. I had many friends who were exchange students, and I mainly communicated in English, but everyone was so kind that I came to love the way of life in Japan. I joined circles and interacted with many Japanese people, and my Japanese improved gradually. When I was 22, I started my first job at a company in Taiwan, but I was longing for Japan, and I switched to a job concerned with trade between Taiwan and Japan. I was visiting Japan for my work on a regular basis, but around that time I started to think of getting a job in Tokyo. I participated in job-hunting events in Tokyo and got the impression that many Japanese companies were very serious about employee training. A training system that allows me to learn. Whilst working was attractive to me, I was very sure it would raise my skill levels. After that I carried on looking for work in Japan, and encountered Mobcast. Now, through training, I'm learning Japanese business manners and sales methods, and embarking on a career as a business person who can work internationally around the world.
Life in Tokyo is fulfilling, with growth every day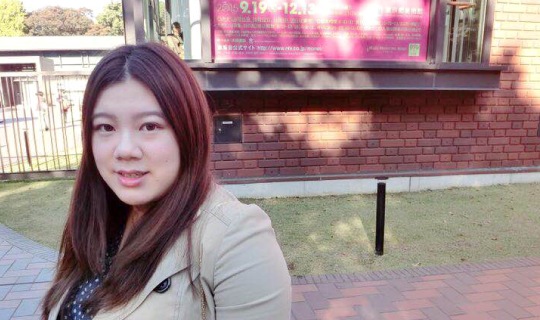 My weekend activities and spare times are very packed in Tokyo. I go out to art museums and concerts, and enjoy those experiences. I am a great fan of the K-Pop band, Big Bang, so I went to see them at Tokyo Dome. I also love going around to cafes. I also like animals, so I visit cat cafes and owl cafes, for direct contact with animals. Tokyo has plenty of good cruisuine, so I enjoy eating out at cafes and restaurants, and I often enjoy making sweets. I am serious in building up my skills with cooking classes, I baked a cake the other day. I remember sharing my home-baked cake with my colleagues at work, and how pleased they were. It was great to make people in the company smile with a cake I made myself. Changing the subject, I would like to share the surprises in everyday life that you might get in Tokyo. Despite all the excitements of living in Tokyo, the first thing that got me confused, was the rules for putting the trash out. I think Japan is the only country that sorts its trash in such detail. Tokyo has particularly strict rules, and it took me a long time to get used to them. But that custom has taught me that sorting the trash is a very important rule. I think the key point for feeling comfortable in my surroundings is to have everything around me tidy.
Interviews with Corporations
Operating Officer HumanResource Div. General Managertakaya inoue
Our multinational team was picked as this year's top team!
We're all about "delivering quality that moves the user". Our development teams have many people engaged in a diversed fields, such as consumer games and mobile games. We put all our experience and expertise to date to work in our self-developed games. That is why we can deliver high-quality games. With our vision of "delighting the world's 7 billion people", we will be accelerating our overseas expansion next year, to distribute new titles to the world. To do that, we want to hire excellent people from around the world, not just from Japan. In fact, our overseas business promotion office, which distributes our games overseas and foreign games in Japan, and has people of various nationalities working in it. And although it only got started this year, it was chosen as the top team of 2015. The results we delivered this year, overcoming language barriers, are a great stimulus to encourage other departments. If you are a person who thinks "let's do something", in work or in life, Tokyo is an environment where you can find many workplaces to get it done. You really should try working with us in Tokyo!