In the interview, how should you present yourself to best advantage?
What sort of questions will the interviewer ask?
We offer some concrete examples of interview questions and answers.
On the day of your interview
If interviewed at the company
Remember to bring all the application documents (rirekisho, shokumu keirekisho, English resume) you submitted to the company, as well as the job listing details and some writing implements.
Basic etiquette requires you to wear a business suit to interviews. Be sure your clothing imparts a professional impression.
Ensure you are not late by arriving at the interview location 15 minutes early, and check your grooming and appearance. Turn your cell phone off and present yourself for the interview by giving your name at the reception desk 5 minutes in advance.
If you are shown to a waiting room or interview room, take the seat closest to the door and wait quietly. When the interviewer arrives, stand and introduce yourself by name.
When notified that the interview is finished, thank the interviewer for their time and bow once in the Japanese fashion. This will give the interviewer the impression that you are familiar with Japanese business etiquette.
If you are late to the interview due to unavoidable circumstances, be sure to contact the company by phone and state an estimated time of arrival.
If interviewed via international
phone or internet phone
Choose a quiet location with good phone reception and Internet connection, well insulated from surrounding noises. Block all other phone lines so you are not interrupted during the interview, and turn off your cell phone.
Since your whole body will not be visible, there will be a tendency to relax, but you should still wear a full suit in order to convey an enthusiastic attitude.
Prepare for the interview in advance, and be ready to receive the call 10 minutes before the appointed time.
Have all the application documents (rirekisho, shokumu keirekisho, English resume) you submitted to the company ready to hand, as well as the job listing details and some writing implements.
Some questions frequently
asked at interviews
Previous work history
Convey in concrete terms the details of your work responsibilities and how your work contributed to your previous employer. You should also explain how your current skills and experience could be useful to your prospective employer, as well as how you devise solution to work problems.
Reasons for changing (or leaving) your job
Don't use negative phrases or express dissatisfaction with your previous employer.
Reasons for wanting this job
Enthusiastically convey your reasons for wanting this job, and express how you wish to make good use of skills you have learned previously. In order to do so, remember to research both the industry and the company before the interview.
Your deal future career
Make a positive impression about how you would like to work if you were to join the company, while keeping in mind the direction in which the company is heading. Be sure also to convey your ability to strive to achieve your goals.
Experiences of success
and failure at previous jobs
With your experiences of success, be sure to explain in concrete terms why you succeeded.
With your experiences of failure, be sure to explain how you took action afterward and what you learned from the experience.
Ability to use Japanese, English,
and other languages
If you have used any of these languages in the workplace, be sure to state this specifically

e.g.) "I have used Japanese to offer telephone and email support."
"I have explained products to clients in English" etc.

e.g.)
"I have used Japanese to offer telephone and email support."

"I have explained products to clients in English" etc.
Seeking positions with other
employers
There is no need to state specific company names, but if you are seeking work with multiple prospective employers, you should convey this honestly. Even if the interviewing company is not your first preference, you should give an impression of eagerness. If it is your first preference, you should earnestly and clearly state the reasons why you place this company first.
If it has been a long time
since you left your last job
Answer honestly and without awkwardness. State the reasons you have been so long between jobs, as well as explaining what you have achieved and all the efforts you have made during this 'blank' time.
Interview readiness
The interviewer is examining not only at the content of your responses, but also at your attitude and behavior during the interview. Confirm your interview etiquette and manners in advance.
Greetings are a fundamental part of etiquette, so at the start and end of the interview, you should be sure to express your gratitude for the interviewer making time to see you.
If you are too nervous, you will tend to speak too quickly. Take care to speak slower and more clearly than usual.
During the interview, maintain good eye contact with the interviewer and answer questions confidently.
Offer letter
If you pass the interview, you will receive an offer letter (naitei tsuchisho) via email. Check it to make sure that the job description and salary etc. are the same as outlined in the job listing and in the interview. Contact the company within one week of receiving the offer letter to notify them of your intent to join the company. After this, you should commence your visa and residence application procedures.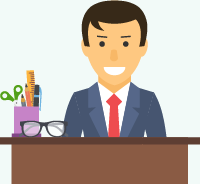 I'd like applicants to answer me, "In what specific ways do you want to become a bridge with your home country?"
Service industry HR Manager A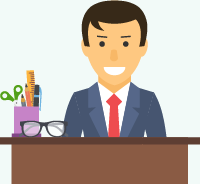 When I interview non-Japanese applicants from overseas, there are 3 matters of key importance.
What sort of overseas work experience, know-how, and network of contacts does the applicant have?
For applicants with overseas work experience, having worked at a company like our company that does overseas business is much more attractive. For example, even if we have the language skills, in Japan we often don't fully understand local business customs or can't get a feel for people who live overseas, so applicants with overseas work experience have all the more advantage.
Is the applicant respectful?
Our company has a huge number of Japanese staff, and Japanese business culture can seem quite mysterious when encountered by people from overseas. At such times, the employee first needs to accept and try to understand the situation respectfully. Afterward, I believe it's important to make mutual efforts to find some compromise.
Is the applicant trustworthy?
When I ask interview questions, I expect everything discussed to be 100% factual. I'm always probing to make sure the applicant is not overstating their own skills or experience or taking full personal credit for an organization's performance, etc.
Whenever I interview overseas applicants, 9 out of 10 say they "want to become a bridge with their home country." I always want them to be more specific, and so I ask, "After joining the company, what experience will you utilize and what results will you produce to become a bridge with your country?"