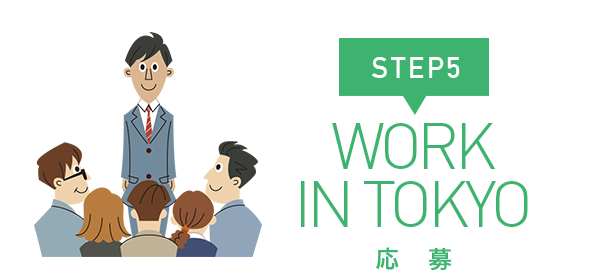 Finally you arrive in Tokyo,
ready to start working.
Preparing for departure
Preparing money
■When you commence working, it may take as long as a month before you receive your first paycheck. Since you will need 100,000 to 300,000 yen for apartment rental, food, and transportation expenses after arriving in Tokyo, you need to prepare either cash or a bank account or credit card that you can access in Japan. In the case of cash, each country imposes a limit on the amount of cash you can bring out of the country, so you should check the rules in advance before departure.

Preparing clothes
■In Tokyo, the temperature in summer and winter is close to 20 degrees Celsius. You should check the weather for the season you will enter Japan, and prepare 2 or 3 sets of appropriate clothing.
Coming to Japan
Renting an apartment
■Search for apartments on real estate or residential information websites or at real estate agencies. When you have decided on an apartment you like, you will arrange the necessary documents and expenses at the real estate agency and then enter into a rental contract.
■The real estate agency will hand over the key to your apartment on the date of entry. You should contact the telephone company, gas company, and Bureau of Waterworks to arrange procedures so you can start using these services.
■You should go and buy all the things you'll need for daily life, as well as going to greet your neighbors.
Registering your residence
at the city hall
Within 14 days of entering a new residence, you should go to the local ward office, municipal office, or city hall to register your certificate of residence.


Opening an account at a
financial institution
Once you're registered your residence, you should go to a financial institution to open an account. You may be wondering at which financial institution you should open an account. Your employer will designate an account for payment of your salary, so check with your employer first.
What you need to prepare
before starting work
■Cell phone & Internet applications
You will definitely need a phone number as a means of contact for your employer. You should enter into a contract with a cell phone (or smartphone) and Internet provider.
■You will need a suit, shoes, etc. for your first day at work.
■Confirm your route to work
Before your first day at work, you should actually catch the train or bus from your home to your work in order to check your commuting time and whether you need to change trains/buses etc.
Your first day at the company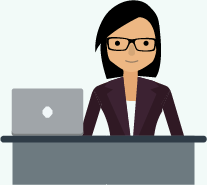 "You're finally in Tokyo!
Enjoy all the encounters that
Tokyo has to offer."
Tokyo Career Consulting Desk
Consultant  Taiwanese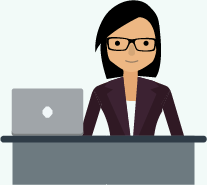 There are a lot of things to do from preparing for departure to actually starting work, but once you start work you'll be quite busy, and it'll be difficult to find time to visit the places that are only open on weekdays, such as banks and the city hall. Also, once you start work you'll be required to submit your address, contact details, bank account details etc. to your employer, so it's worth making a list and doing all these tasks one-by-one before you start work.
You'll probably have a lot of expectations and anxieties about your new job and life in Tokyo, but you should definitely view these all as new challenges and try to enjoy them.